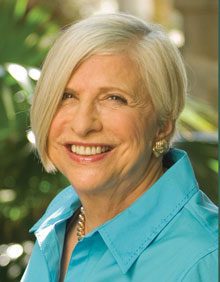 The South Carolina Academy of Authors will induct four new writers into the Palmetto State's literary hall of fame in a weekend featuring an awards dinner, free public conversations, exhibitions, and tours in Beaufort, South Carolina, on April 27–29.
The SCAA's 32nd annual induction weekend will honor the literary contributions of James Beard Award-winning cookbook author Nathalie Dupree, New York Times best-selling novelist Mary Alice Monroe, Pushcart Prize-winning fiction writer Valerie Sayers, and dramatist and first director of the SC Academy of Fine Arts John Blake White (1781–1859). As Beaufort is also the adopted hometown of best-selling author and 1988 SCAA honoree Pat Conroy, the weekend's events will include tours and exhibitions honoring Conroy's lasting literary legacy.
An awards dinner will be held beginning at 6:30 p.m. on Saturday, April 28, at the Beaufort Holiday Inn & Suites Conference Center Carolina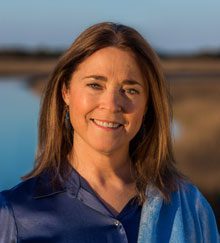 Ballroom, 2225 Boundary St. Tickets can be purchased online at www.scacademyofauthors.org by April 20; $55/individual or $90/couple.
During the awards ceremony, Nathalie Dupree (above) will be introduced by 1994 honoree and novelist Josephine Humphreys, Mary Alice Monroe (right) will be introduced by 2015 honoree and state poet laureate Marjory Wentworth, Valerie Sayers (below, left) will be introduced by novelist Cassandra King Conroy on behalf of 1988 inductee Pat Conroy (who was Sayer's Beaufort High School teacher), and playwright and SCAA board member Jon Tuttle will offer remarks on behalf of the late John Blake White.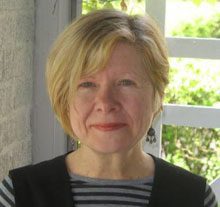 Preceding the awards dinner, the trio of living inductees will participate in a series of free public conversations about their writing lives to be held at the Technical College of the Lowcountry's MacLean Hall, 921 Ribaut Rd, Bldg 12. On Friday, April 27, at 6:00 p.m., SCAA will screen the 2002 film Due East, adapted from Valerie Sayers' novels Due East and How I Got Him Back and staring Cybill Shepherd, Kate Capshaw, Clara Bryant, and Robert Forster. Following the screening, Lowcountry Weekly editor
Margaret Evans will interview Sayers. On Saturday, April 28, at 2:00 p.m., journalist and publicist Angela May will interview Mary Alice Monroe, and at 3:00 p.m. food writer and cookbook author Debbi Covington will interview Nathalie Dupree. A book signing will follow each public conversation, and books by these honorees will also be available for sale at the awards dinner.
The Pat Conroy Literary Center, 308 Charles St., will be open from noon to 4:00 p.m., Thursday through Sunday, offering free public tours of artifacts from Conroy's writing and teaching life. Established in 2016, the Conroy Center is South Carolina's first affiliate of the American Writers Museum and an American Library Association United for Libraries Literary Landmark. Van tours of Pat Conroy's Beaufort are also available daily at 2:00 p.m., reserved through Beaufort Tours at 843-838-2746, $30/individual.
During the induction weekend, SCAA will also recognize the winners of the organization's annual fiction and poetry prizes. Robert Maynor, of New Hope, South Carolina, won the 2018 Elizabeth Boatwright Coker Fellowship in Fiction. Winthrop University student Lucy Gardner won the 2018 Elizabeth Boatwright Coker Student Prize in Fiction.  Both fiction competitions were judged by Daniel Wallace, best known for his novel Big Fish. USC Aiken instructor Roy Seeger was awarded the 2018 Carrie McCray Nickens Fellowship in Poetry. Lauren Rose Clark, a graduate student at USC, won the 2018 Carrie McCray Nickens Student Prize in Poetry. The poetry prize winners were selected by Adam Vines, editor of the Birmingham Poetry Review.
Since its formation in 1986, the South Carolina Academy of Authors has inducted 77 writers, living and deceased, from across the breadth of the genres and geographies represented in South Carolina's literary life. The statewide educational mission of the nonprofit SCAA is performed by an all-volunteer board of governors and by past inductees. The SCAA sponsors annual fellowship awards in fiction and poetry, and benefits from close affiliations with the South Carolina Arts Commission, South Carolina Humanities, the South Carolina State Library, and many of our state's colleges, universities, and arts-supporting organizations and individuals.
The SCAA induction weekend is sponsored in part by a grant from South Carolina Humanities, a not-for-profit organization; inspiring, engaging and enriching South Carolinians with programs on literature, history, culture and heritage. The weekend is also sponsored by a grant from the South Carolina Arts Commission, funded in part by a generous award from the John and Susan Bennett Memorial Arts Fund of the Coastal Community Foundation of South Carolina.
For more information about the SCAA induction weekend and to reserve tickets for the April 28 awards dinner, visit www.scacademyofauthors.org.
About the 2018 South Carolina Academy of Authors Honorees
Nathalie Dupree is the best-selling author of fifteen cookbooks and appeared in more than 300 television shows for the Food Network, PBS, and the Learning Channel. Dupree has won James Beard Awards four times, for Southern Memories, Comfortable Entertaining, and Mastering the Art of Southern Cooking, and when recognized as "Who's Who in American Cuisine."
Mary Alice Monroe is the New York Times bestselling author of more than twenty books, including the novels The Summer Girls, The Summer Wind, The Summer's End, Last Light Over Carolina, The Beach House, Beach House Memories, and Beach House for Rent. Her awards include the 2008 South Carolina Center for the Book Award for Writing, the 2014 South Carolina Award for Literary Excellence, and the International Book Award for Green Fiction. On April 28, the Hallmark Hall of Fame will premiere the film adaptation of Monroe's novel The Beach House, staring Andie MacDowell.
Beaufort native Valerie Sayers is the author of six novels. Brain Fever and Who Do You Love were named "Notable Books" by the New York Times, and a 2002 film, Due East, was based on her novels Due East and How I Got Him Back. Her stories and essays appear widely and have received two Pushcart Prizes and citations from Best American Stories and Best American Essays. Sayers is the William R. Kenan Jr. Professor of English at the University of Notre Dame.
John Blake White (1781–1859) began his career as a playwright in 1806 with Foscari, or the Venetian Exile and The Mysteries of the Castle (both of which were performed at the Charleston Theatre). Later followed the plays Modern Honor; The Triumph of Liberty, or Louisiana Preserved; and The Forgers. In 1821, White became the first director of the South Carolina Academy of Fine Arts. Four of his historical paintings, all set in or near South Carolina, hang in the U.S. Capitol.