The Books Sandwiched In program will kick off its 23nd year on Monday, Jan. 5 with a review of Pearl Buck's classic, The Good Earth.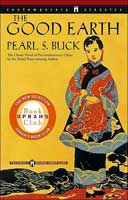 Sponsored by the Friends of The Beaufort County Library, BSI will again be held at the Sea Island Presbyterian Church on Lady's Island, starting at 1 p.m.
Rev. Ashley Rogillio of First Presbyterian Church of Beaufort will be the first presenter, focusing on Buck's 1931 Pulitzer Prize-winning novel of a China that is no more.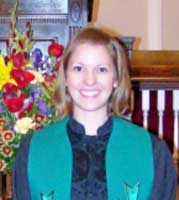 Other presenters for the coming year include:
• Jan. 12, Edna Crews will review "Forever: A Novel" by Peter Hamill
• Jan. 19, Roger Payne will review "The River of Doubt: Theodore Roosevelt's Darkest Journey" by Candice Millard
• Jan. 26, local investment counselor Tony Shaver will discuss economic trends
• Feb. 2, Julius Scott will review "Mirror to America: The Autobiography of John Hope Franklin"
• Feb. 9, Alan Schuster will review "Imagining Don Giovanni: A Novel," by Anthony Rudel
• Feb. 16, Rob Bridgers will review "Flags of Our Fathers" by James Bradley with Ron Powers
• Feb. 23, Margaret Evans will review "Brideshead Revisted," by Evelyn Waugh.
In addition to the reviews, BSI Chairwoman Heather Jarvis and the hospitality committee will provide light refreshments in advance. For more information, contact the Beaufort County Library at 470-6500.