Poetry as you have never seen it presented will be the focus on Wednesday, December 3rd at the USCB Lunch With Author series held at the Holiday Inn Beaufort.
Led by South Carolina Poet Laureate Marjory Wentworth, the panel will also feature Karen Peluso, Carol Ann Davis and Dan Albergotti. Each has a new book out which will be available for purchase. Reservations can be made by calling 843-521-4147 or kingsley@uscb.edu. The all-inclusive luncheon is $42.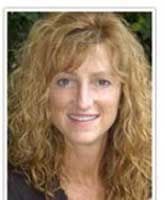 Marjory Wentworth's title poem of her second collection, Despite Gravity, was written for the dedication of the new Arthur Ravenel Jr. Bridge in Charleston. The poem examines the workers who came from all over the world to "construct a framework/into the endless air, where cables….are as elegant as the strings on a harp/playing the sounds of wind rising off water." Her collection is filled with poems about refugees and political dissidents she has known, beginning college students right after the 9/11 terrorist attacks or her young son being diagnosed with Asperger's Syndrome. Her poems cry out with a conscience. Marjory also teaches poetry in "Expressions of Healing" – an arts and healing program for cancer patients and their families at Roper Hospital in Charleston.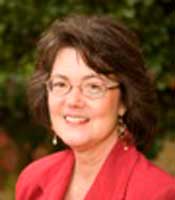 Karen Peluso is the recipient of many awards in both poetry and photography. Her first collection of poems, The Mother—Face in the Mirror, was published as a winner of the 2006 SC Poetry Initiative chapbook contest by Stepping Stones Press. Her photograph, "Perpetual Meditation" taken in Bonaventure Cemetery in Savannah, appears on the cover. Karen has received awards from the Journal of NJ Poets, Paterson Literary Review, Connecticut Review and The Petigru Review. Early in 2008, Magnolia Plantation and Gardens in Charleston partnered with the SC Poetry Initiative and appointed Karen its inaugural Poet in Residence.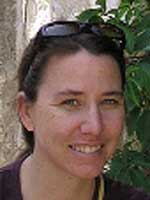 Carol Ann Davis's first collection of poems is Psalm which is a narrative arc which searches for ways of verifying the world through art and experience. One critic said, "her poems are so precise they are almost hallucinatory. And in some poems she sets hallucination free. The precision is true, creating a marvelously jarring effect." Carol Ann is Associate Professor of English at The College of Charleston where she teaches courses in poetry writing at all levels and in literary publishing. She edits the literary journal Crazyhorse.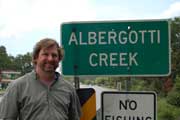 Dan Albergotti's first book of poems, The Boatloads, was selected from more than 900 manuscripts as the winner of the seventh annual A. Poulin Jr. Poetry Prize competition. Edward Hirsch writes in the Foreword, "For this poet, for poetry itself, death is the mother of beauty, as Wallace Stevens said. The poems in Dan Albergotti's haunting first book are tributes rescued from oblivion. They begin in wonder and end in awe." Dan's ancestors first came to Beaufort in 1732 and five generations are buried in St. Helena Church cemetery. The Albergotti Creek is named after his ancestors. Dan is a professor of English at Coastal Carolina University.