Books Sandwiched In returns to USCB
The Books Sandwiched In series, sponsored by the Friends of the Beaufort County Library (FOL), will begin in January 2014 and is one of the 'Friends" most popular projects. Local authors, well-known community leaders, celebrities, educators and world-travelers have appeared as presenters on the Books Sandwiched In stage at this free event.
With a book selection from a wide-range of books and subject matter, including those by local authors, bestsellers, and fascinating prizewinners, the series has attracted large audiences for many years. There is plenty of time after each presentation for audience Q and A.
Event Co-chairs Lloyd and Jane Sidwell are excited about this year's lineup of books and presenters. "Over the course of this BSI series we are privileged to have two authors speaking about their own books including Memoirs of the Prodigal Son: The Road to Redemption by Reverend John Dortch," said Jane Sidwell. "Also our first book in the series, Catherine's Cross by Millie West, is set in right here in Beaufort and we'll have Sheriff Tanner presenting, so that should make for an especially intriguing talk," she added.
There will be a light lunch for sale on site, or bring your own bag lunch. Coffee and cookies are complimentary and donations are very much appreciated. It is also a great time to become a "Friend" of the Beaufort County Library or renew your yearly membership.
This year the FOL is again offering several opportunities for patrons to support the FOL and our public libraries through drawings for items such as current best sellers, gift certificates to local boutiques and restaurants, rounds of golf including two rounds of golf for four at Dataw Island Club and a night's stay at the spectacular Palmetto Bluff Resort. The Inn at Palmetto Bluff was recently named the number one resort and hotel in the United States by Conde Nast Traveler Readers' Choice Awards 2013.
"The Friends of the Library is very appreciative to all its sponsors for helping underwrite the BSI Series," added the Sidwells. "Without our friends at Palmetto Bluff, Lowcountry Produce, Hargray, Dataw Island Club, Hand & Tanner, BI-LO, Murr Printing, Kinghorn Insurance, Laura and Michael Eggers, and Kole Construction, we may not be able to put on an event like Books Sandwiched In free-of-charge to our community. We are very grateful."
The Series kicks off Monday, January at noon, and continues every Monday (except January 21st) through March 3rd when the final presentation by local chef and cookbook author, Debbi Covington, will be held in the evening starting at 5:30 pm. Following that presentation, a "Closing Reception," featuring Debbi's appetizers and a glass of wine, will be available to all BSI attendees making a donation! All BSI events take place at the USCB Center for Performing Arts, 801 Carteret Street, Beaufort, SC 29902.
Books Sandwiched In 2014 Calendar
Monday, January 6th,, 12 Noon
Sheriff P.J. Tanner presents Catherine's Cross by Millie West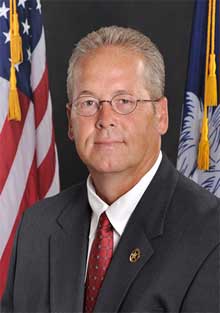 P.J. Tanner has served as Sheriff of Beaufort County since 1999. P.J. joined the Sheriff's office shortly after his 21st birthday and has never looked back. In his 32 years with the County Sheriff's office, P.J. has served as an uniformed patrol officer, law enforcement instructor, patrol supervisor, criminal investigator, SWAT Team Leader, drug task force commander and southern division commander before being elected Sheriff in 1998. He is a 1981 graduate of the South Carolina Criminal Justice Academy. He has been actively involved in our community as a member of the South Carolina Sheriffs' Association (President 2010-2011), Corporate Board of Boys & Girls Clubs of the Low Country, (TCL) Criminal Justice Advisory Committee, National Sheriffs' Association, and Beaufort County Republican Party.
P.J.'s commitment to the public safety of our county and it's citizens is evidenced by the numerous awards he has received: Children's Health, Safety and Environmental Awareness – International Children's Empowerment Award; Beaufort Jasper Academy for Career Excellence – 2005 Business Partner of the Year; First Army Division East – 2008 Outstanding Support to Command's Critical Training "Warriors Training Warriors"; The Keepers of the Flame Award 2009 –NAACP Hilton Head Island/Bluffton Branch; and 2009 South Carolina Sheriffs' Association – South Carolina Sheriff of the Year. In 2010, P.J. was appointed Special Deputy United States Marshal for South Carolina.
P.J. will be reviewing Catherine's Cross by South Carolina native Millie West. Set in our own town of Beaufort and the neighboring Lowcountry, the suspense novel's author requested that P.J. review the manuscript for correct law enforcement protocol prior to publication.
Monday, January 13th, 12 Noon
Dr. Tom Downs presents The House of God by Samuel Shem
Dr. Thomas J. Downs (at top of page), born in London, Ontario, Canada, has resided in Beaufort County for 6 years. He completed both his BA in Business Administration and his MD degrees from the University of Western Ontario. Prior to his move to the US, he worked for a Swiss investment company and as an Emergency Room physician in Ontario.
Dr. Downs practiced as a Partner with Claremont Family Physicians in Claremont, New Hampshire and, in 2009, began work with the Good Neighbor Medical Clinic in Beaufort along with providing Family Practice Locum Tenens services with family practices in Beaufort County. Tom's interests include being a pilot, along with his wife, Bonnie, golf, cycling, skiing, scuba diving and travel.
Tom will be presenting Samuel Shem's humorous and insightful story of physician's training, The House of God: The Classic Novel of Life and Death in an American Hospital.
Monday, January 27th, 12 Noon
Eileen Williams presents The Sandcastle Girls by Chris Bojahlian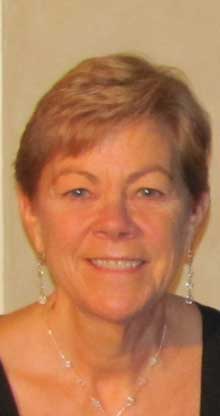 Dr. Eileen Williams seems to have found the best of all worlds by splitting her time between homes here in Beaufort and her native Massachusetts. Dr. Williams' field is education, having spent the entirety of her professional career in this realm, starting off as a first grade teacher, then serving as an assistant principal, Pupil Personnel Director and Administrator of Special Services for East Bridgewater Public Schools in Massachusetts and on to Superintendent of Schools. She is a graduate of Stonehill College in N. Easton, Massachusetts earning a BA Child Development. Then, after earning both a M.Ed. and a PhD. in Educational Administration from Northeastern University in Boston, Massachusetts, Dr. Williams served as Superintendent of Schools, earning the distinguished Massachusetts Superintendent of the Year Award in 2002.
In 2010, she was named Director of Riverview Charter School here in Beaufort. Dr. Williams is a member of the Friends of Hunting Island, the Beaufort Film Society and the MA Association of School Superintendents. In her spare time she enjoys traveling with her husband to interesting places including recent jaunts to China and Africa.
Dr. Williams will review Sandcastle Girls by Chris Bohjalian, a love story set in 1915 Syria after the Armenian Genocide during the First World War.
Monday February 3rd, 12 Noon
Patricia Turk presents Wolf Hall by Hilary Mantel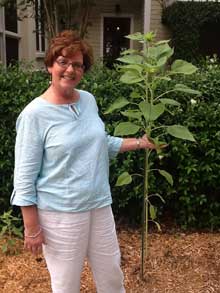 The Reverend Canon Patricia Daniel Turk is a native of Goldsboro, North Carolina. Prior to attending seminary, she worked as a social worker and in Human Resources with the State of North Carolina. She graduated from Virginia Theological Seminary, Alexandria, Virginia (the largest of the 11 accredited seminaries of the Episcopal Church) in May 1985 and has served parishes in the Dioceses of North Carolina, Central Florida and most recently the Diocese of Florida for 18 years. Prior to retirement in May 2010, she was rector of St. Patrick's Episcopal Church, Jacksonville, Florida for 9 years.
In addition to serving in the parish ministry, she was a Deputy to the 2006 and 2009 General Conventions and was elected to serve as a Deputy to General Convention, 2012. Reverend Turk served on the Diocesan Council for 2 terms and was appointed by the Bishop to serve as a regional Canon and coordinated the planning of the 2009 Diocesan Convention. She is married to Jim Turk; they have one son, Rob who lives in Jacksonville, Florida.
Rev. Turk will be presenting Wolf Hall by Hilary Mantel, a multi-award winning historical novel set in the period from 1500 to 1535, documenting the rapid rise to power of Thomas Cromwell in the court of Henry VIII through to the death of Sir Thomas More.
Monday, February 10th, 12 Noon
John Dortch presents Memoirs of the Prodigal Son: The Road to Redemption: Fifteen years in Prison and Beyond. by Rev. Dr. John C. Dortch
Rev. Dr. John C. Dortch, Sr., is a native of Beaufort, South Carolina and the founder of the Circle of Hope Ministries, a church without walls. This faith-based charitable organization is committed to building safer, healthier and stronger communities. Prior to this calling he served as pastor of Central Baptist Church in Beaufort and minister at the St. Paul Baptist Church of Beaufort.
Rev. Dortch's early years included graduating with honors from Robert Smalls High School, where he served as captain of both the football and basketball teams. After graduation he attended Howard University, earning a BA Degree in History, with a double minor in Business and Government. During his years here he was named Brigade Commander in the Army R.O.T.C. Program, designated a Distinguished Military Graduate, was a member of the National Honor Society of Scabbard and Blade, received a Regular Army Commission, and volunteered to serve in Vietnam. In Vietnam, he served as an infantry platoon leader but was injured during a combat mission after which he was medically retired as a first lieutenant. After his military service he worked for New York Life Insurance Company but struggled with episodes of post-traumatic stress disorder and soon left his job at NY Life. During this time, the heyday of the Civil Rights Movement, he went through a rebellious period and wound up spending 15 years in a maximum-security penitentiary. After his release, Rev. Dortch earned his JD Degree from the District of Columbia School of Law. He worked for several law firms, taught at the University of the District of Columbia, and headed several non-profits organizations aimed at helping troubled youth.
After 40 years, Rev. Dortch returned to his hometown of Beaufort, SC in 2003 to complete his memoirs and to reconnect with the community of his youth. On December 19, 2004, he was ordained as a deacon at First African Baptist Church in Beaufort, where he was baptized in his youth. In 2013, Rev. Dortch was presented with the Jean Steward Award for "Outstanding Service to the Community" by the Gullah Cultural Alliance, as well as the Nelson Mandela Lifetime Achievement Award by Young Men Incorporated. The Beaufort Fund of the Coastal Community Foundation also presented the Circle of Hope with a grant, specifically targeted to aid in further development of the Circle of Hopes mentoring program – Ambassadors of Hope.
Reverend Dortch will be presenting his own book, Memoirs of the Prodigal Son: The Road to Redemption, subtitled "Fifteen Years In Prison and Beyond."
Monday, February 17th, 12 Noon
Stephen Murray presents Freedom's Forge by Arthur Herman
Stephen Murray is the owner and president of Kazoobie Kazoos and New South Shirts. He is a native of Beaufort and grew up in the Pigeon Point neighborhood. Stephen calls himself a "serial entrepreneur" and so far, this has worked out great for him!
Stephen is also a big believer in giving back to the community. He is the newly elected Chairman of the Board of Directors of the Beaufort Regional Chamber of Commerce and has served as President of the Leadership Beaufort Alumni Association, Board Member of the Arts Council of Beaufort Council, and is a member United Way Business Cabinet. In 2011, his company was named one of the Top 75 Blue Ribbon Small Business's of the Year by the U.S. Chamber of Commerce.
If that doesn't keep him busy enough, Stephen and his wife, Melissa, expanded their family this year, welcoming twin girls in the spring. Stephen will be reviewing Freedom's Forge by Arthur Herman.
Monday February 24th, 12 Noon
Alice Moss presents The Unlikely Pilgrimage of Harold Fry: A Novel by Rachel Joyce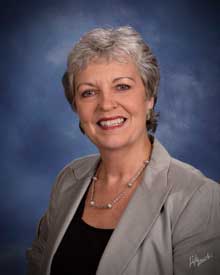 Alice Beddingfield Moss is a native of Stantonsburg, North Carolina and has resided in Beaufort for the last 27 years. Alice is the founding and current Executive Director of the Beaufort Memorial Hospital Foundation working with the hospital's leadership and foundation trustees to guide the growth of philanthropic support for Beaufort Memorial. Prior to moving to Beaufort, she served as Director of the Division of Community Assistance for the North Carolina Department of Community and Natural Resources.
Alice graduated with a BS degree in American Studies and a MS degree in Regional Planning from the University of NC Chapel Hill. She has served as President of the South Carolina Hospital Association's Society for Hospital Fund Development and has been an active participate in our community including 8 years as Treasurer of the Historic Beaufort Foundation, 10 years in the Sea Island Rotary Club, and in the BMH Foundation's Kate Gleason Society.
Alice's interests include music (she's sings in the choir at First Presbyterian Church Beaufort), travel, flying (earning her single engine pilot license) and a love of dark chocolate!
Alice will present The Unlikely Pilgrimage of Harold Fry: A Novel by Rachel Joyce recounting how an unplanned and very unlikely decision to walk 500 miles through England takes the main character, Harold Fry, on a transformational journey. In defense of "fellow impulsives," Alice hopes to share the author's effective story of how non-sensible acts can become sensible, how one soul's search to do something meaningful can touch so many and how empty-seeming lives can be become full. Besides, Alice says, "It's fun to compare Harold Fry to Forrest Gump!"
Monday, March 3rd, 5:30 PM
Debbi Covington presents Celebrate Everything! by Debbi Covington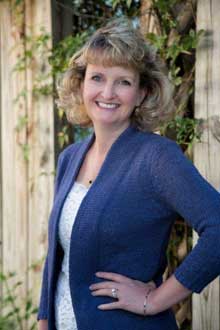 Debbi Covington is a native of eastern North Carolina and lived there until 1991 when she married her college sweetheart and moved to the Lowcountry of South Carolina. Debbi is a chef, caterer, author and food columnist. From an early age Debbi reveled in entertaining, so when this self-taught chef decided to turn cooking and entertaining into a career it was not a surprise.
Debbi's catering business, Catering by Debbi Covington, has been a knock-out success garnering accolades by being voted "Best Caterer" by the readers of both the Beaufort Gazette and The Island News. She has been featured as a "Master of Entertaining" in Southern Living magazine and her recipes have been published in multiple cookbooks including Southern Living's Best Kept Secrets of the South's Best Cooks and The Best of The Best of South Carolina.
Debbi is the author of two cookbooks, Celebrate Everything! and Dining Under the Carolina Moon, and also writes the food column "Everyday Gourmet" in Lowcountry Weekly.
Debbi will be presenting her favorite recipes and techniques from Celebrate Everything! with plenty of time for Q & A… and tastings, of course!