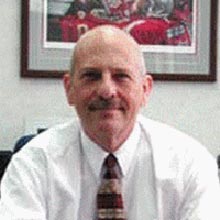 The popular book review series returns with an exciting roster of local personalities and a modern, high-tech
twist –  podcasts. 
 Beaufort is an ever-emerging Arts town, known nationally as a small southern city populated with smart,  interesting people. It's been that way for decades. Visitors from all over the world come to Beaufort and are awed first by its beauty and second by its residents. We are truly blessed with a myriad of personalities… retirees, military, young professionals, working class and descendants of "Old Beaufort." And we blend together pretty well. Why? Because we all appreciate the value of our inspiring town.
As Southern Literature becomes increasingly more popular, Beaufort continues to be reputed as the classic model town of the New South. One popular event held annually in our celebrated town illustrates this progressive trend like no other. It's Books Sandwiched In, and it's back this year… better than ever!
Books Sandwiched In, sponsored by Friends of the Beaufort County Library (FOL), returns for its 26th year on Monday, January 9, and continues every Monday through February 27. The eight-week program will be held at the University of South Carolina Beaufort Performing Arts Center, 801 Carteret Street, Beaufort, from Noon to 1 p.m. Local personalities review best-selling books, and the program is free and open to everyone. Attendees are encouraged to bring their lunch or, as an alternative, purchase it from the Outtakes Café take-out table in the Performing Arts Center.
The concept is brilliant: taking a break from our hectic lives with a bagged lunch and an open ear to listen to one of our own talk about something we all love – books. Our minds escape, if only for an hour, to a simple, yet intellectual conversation about literature.
This year, Burton Sauls, owner of CityTrex, a virtual company that specializes in multimedia tourism products for mobile devices, will again be developing podcasts of each presentation. Friends of the Library has put a modern spin on the traditional book review. And the initiative has been a huge success.
Podcasts from the 2011 Books Sandwiched In got over 2,000 weekly "complete listens" during the months of January and February. "Complete Listens" means a user played and stayed with the podcast until completion. The number of unique page views was over 3,000 per week. This is higher than the number of attendees. Of these, over 700 listeners each week were from Los Angeles. So the global impact is real. Cyber podcasts from Beaufort are reaching a vast audience, thanks to Sauls' ingenuity and clever online promotion at at http://www.citytrex.com/books–sandwiched–in/.
"Skilled use of new media is affordable, effective, and rewarding," says Sauls, CityTrex founder.
CityTrex has produced and distributed modern mobile media for municipalities, museums, medicine, politics, PR, tourism, events, and resorts. 2d QR codes, podcasts, mobile apps, iPhone purchases through iTunes or Android in-app purchases are avenues for the mobile publishing platform. And CityTrex has become very good at what it does.
As an official sponsor of Books Sandwiched In, CityTrex will include a "donation button" on its website for visitors to make a contribution to Friends of the Library – a great source for fund raising to help FOL support unfunded library programs, materials, and projects.
The Friends of the Beaufort County Library (FOL) is a South Carolina not-for-profit organization, which for three decades, has provided financial and other support to Beaufort County libraries. In these tough economic times, our libraries' budgets were reduced significantly, which resulted in reduced hours of operation, staffing, books and other materials. Through generous donations and membership fees, FOL has continued to provide financial support to the county's libraries. Today, FOL has over 400 members.
Co–chairs for the 2012 Books Sandwiched In are Sherry Hirsch and Gretchen Blickle, and they are assisted by Jane and Lloyd Sidwell, who will be next year's co–chairs. The task of putting this program together is great, and members of FOL and the greater Beaufort community are especially thankful to these volunteers who have put countless hours towards this popular event.
Books Sandwiched In is sure to please an eager audience again this year. Don't forget to bring your lunch, and remember doors open at 11:30am. Come early to get a good seat!
BOOKS SANDWICHED IN SCHEDULE
January 9: The Big Short by Michael Lewis presented by Kenneth Hirsch
The Big Short: This book chronicles the march of the sub– prime bond market from money–making machine for Wall Street and mortgage originators to financial catastrophe, through the eyes of the few traders who understood what was happening and bet against the market. The book is essential reading for understanding not only the madness of the housing and mortgage bubble but the underlying sickness of our financial system that has resulted in our current grim economic situation. It is also entertainingly told.
Kenneth H. Hirsch became a resident of Beaufort County after retiring as an attorney negotiating IT outsourcing deals for Siemens Corporation in 2007. After a stint in a New York law firm practicing corporate and securities law, Ken was a business executive and attorney for an educational multimedia
publisher, a scheduled airline, Equitable Life and a medical technology start–up. He is a graduate of NYU and Columbia University School of Law. Ken has been the President of the Eastchester, NY Board of Education and an active member of the Association of the Bar of the City of New York and the New York State Bar Association. He currently is a member of the Dataw Historic Foundation, Beaufort Sail and Power Squadron and the American Bar Association. In his spare time you can find him on the water — sailing the coast of New England or boating on the ICW in the Lowcountry.
January 23: That Used to be US by Thomas Friedman, presented by Dr. Valerie Truesdale
That Used to Be US: America has a huge problem. It faces four major challenges, on which its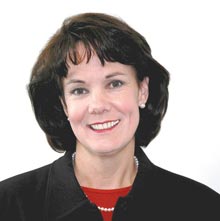 future depends, and it is failing to meet them. Thomas L. Friedman, one of our most influential columnists, and Michael Mandelbaum, one of our leading foreign policy thinkers, analyze those challenges — globalization, the revolution in information technology, the nation's chronic deficits, and its pattern of energy consumption — and spell out what we need to do now to rediscover America and rise to this moment.
Valerie Truesdale has served as superintendent of the Beaufort County School District since 2007. Prior to her move to Beaufort County, she was district superintendent for Oconee County schools for four years and served as Chief Instructional Services Officer for School District Five of Lexington and Richland Counties for almost a decade. She also served as senior executive assistant for the SC Department of Education, supervising areas of policy, teacher licensure, technology, and student assessment. Dr. Truesdale is a former high school principal, assistant principal, personnel administrator and teacher. She earned a Ph.D. from the University of South Carolina in Educational Leadership in 1988, an M. B. A. from Georgia State University in 1978, and a Bachelor's degree in English Education from Clemson University in 1974.
January 30: Girl with the Dragon Tattoo by Steig Larrson, presented by Deanna Bowdish
Girl with the Dragon Tattoo: An international publishing sensation, Stieg Larsson's The Girl with the Dragon Tattoo combines murder mystery, family saga, love story, and financial intrigue into one satisfyingly complex and entertainingly atmospheric novel. Harriet Vanger, a scion of one of Sweden's wealthiest families disappeared over 40 years ago. All these years later, her aged uncle continues to seek the truth. He hires Mikael Blomkvist, a crusading journalist recently trapped by a libel conviction, to investigate. He is aided by the pierced and tattooed punk prodigy Lisbeth Salander. Together they tap into a vein of unfathomable iniquity and astonishing corruption.
Deanna Bowdish is an Artist and owner of The Gallery in historic Beaufort. She attended the University of Minnesota Bachelor of Fine Arts Program and developed her own unique voice and creative style. She moved to the Lowcountry of South Carolina in 2002. Completely immersing herself in the local arts community, Deanna has been welcomed with open arms. She purchased The Gallery in 2004 fulfilling a long–held dream and creating one of the most dynamic and eclectic assemblies of art in the region She is currently the President of the Boards of Directors for the Arts Council of Beaufort County and a member of the Design Committee for Main Street Beaufort. Deanna has made a commitment to educate the community about the importance and necessity of the arts in all aspects of life.
February 6: Hidden in Plain View by Jacqueline L. Tobin and Raymond G. Dobard presented by Charles D. Frost
Hidden in Plain View: Historian Jacqueline Tobin and scholar Raymond Dobard offer the first proof
that certain quilt patterns, including a prominent one called the Charleston Code, were, in fact, essential tools for escape along the Underground Railroad. In 1993, historian Jacqueline Tobin met African American quilter Ozella Williams amid piles of beautiful handmade quilts in the Old Market Building of Charleston, South Carolina. With the admonition to "write this down," Williams began to describe how slaves made coded quilts and used them to navigate their escape on the Underground Railroad. But just as quickly as she started, Williams stopped, informing Tobin that she would learn the rest when she was "ready."
Charles D. Frost has been Minister of Music at Sea Island Presbyterian Church, Beaufort, SC, since 2001. He is a native of Red Bank, NJ, and attended Westminster Choir College, Princeton, NJ, where he received both the Bachelor and Master of Music Degrees in Church Music. Mr. Frost has served churches in New Jersey, New York, California, Washington, and Michigan. He has appeared in recitals in many churches across the country. In addition to his work at the church, Mr. Frost serves on the Executive Committee of the Lowcountry Chapter of the American Guild of Organists, Vice President of the Board of Directors of the Beaufort Orchestra, as well as Keyboardist for the orchestra. He is also Music Director for the Charleston Spoleto Festival.
February 13 Bleak House by Charles Dickens, presented by Robert R. Googins
Bleak House: A masterpiece of Victorian literature wherein the author pummels his audience with the social ills and inequities of the period with particular emphasis on the need for reform of the judicial system and the legal practitioners within it. Its overriding theme of our social interconnectedness is as current today as it was in the mid 19th century and could prove to be required reading for our 21st Century Congressmen. The novel is replete with vivid major and minor characters as only Dickens could paint them from the Dedlocks of elite society to poor Jo the sidewalk sweep.
Robert R. Googins served as general counsel of the Connecticut Mutual Insurance Company and Insurance Commissioner of the State of Connecticut. He was founding director of the University of Connecticut Insurance Law Center, and taught insurance law at the Law School for over 25 years and was executive director of the Insurance Marketing StandardsAssociation. He is a member Dickens International Fellowship and teaches a course on Charles Dickens and the Law at OLLI. He and his wife Sonny have been residents of Beaufort County for 10 years. Robert is currently the president of the Dataw Island Golf Association.
February 20: Unbroken by Laura Hillenbrand, presented by Gary Kubic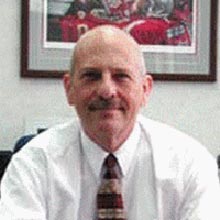 Unbroken: On a May afternoon in 1943, an Army Air Forces bomber crashed into the Pacific Ocean and disappeared, leaving only a spray of debris and a slick of oil, gasoline, and blood. Then, on the ocean surface, a face appeared. It was that of a young lieutenant, the plane's bombardier, Louis Zamperini, who was struggling to a life raft and pulling himself aboard. So began one of the most extraordinary odysseys of the Second World War.
In her long-awaited new book, Laura Hillenbrand tells an unforgettable story of a man's journey into extremity. Unbroken is a testament to the resilience of the human mind, body, and spirit.
Gary Kubic was appointed County Administrator by Beaufort County Council in November 2003. He has more than 36 years of experience in government administration and finance. Mr. Kubic holds a Juris Doctor degree from the University of Akron School of Law in Akron, Ohio, and a Bachelor of Science degree in Business Administration from Ohio State University. He served as Administrator of Mahoning County, Ohio from 1993 to 2003. Prior to his tenure with Mahoning County, Mr. Kubic served the City of Youngstown for 18 years, including eight years as Finance Director (1985–1993). He is a member of the National Association of Counties (NACo) and International City/County Management Association (ICMA) Finance and Legislative Committees.
February 27: Flying: A Novel by Paula Helfrich and Rebecca Sprecher, presented by Rebecca Sprecher
Flying: A Novel: An unprecedented, behind-the-scenes glimpse into the airline world, Flying: A
Novel traces the lives of two young women: Zoe Longfield, raised in exotic Southeast Asian cities and jungles, and Sally Wilder, from the tobacco lands of the American South. Together they "fly the line" for the world's premier airline beginning in 1970, where they learn that history is not always what it seems, and that living, like flying, takes more courage than they ever imagined. Flying is set in the 1970s, after the passionate idealism of the 1960s had radically altered America's landscape. Spanning locations around the globe, Flying takes the reader along for the ride.
Rebecca Sprecher hails from Kentucky, and joined Pan Am after graduating from Chapel Hill. She flew for Pan Am for six years out of New York and Honolulu. After leaving Pan Am in the late 70's she lived in Hawaii for thirty years, where she had a ten-year career as a sales representative and Manager with Xerox
Corporation. She was also on the Board of the Hawaii Opera theatre, a founding member of The Friends of the Contemporary Museum, Honolulu and a docent at the Contemporary Museum, Honolulu. Rebecca moved to Beaufort County 10 years ago with her husband Greg. In addition to writing, playing the piano, and playing golf, Rebecca volunteers with Historic Beaufort Foundation and is the Chair of the Dataw Island Club Food and Beverage Committee. She is the co-author of Flying: A Novel.