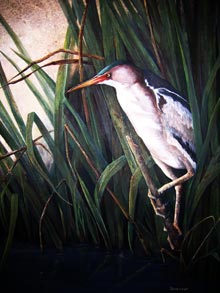 It's no secret that Beaufort and its environs have inspired – and continue to inspire – a diversity of artists from all over the country, many of whom relocate just for the natural beauty. Now, Joan Templer, one of Beaufort's most celebrated artists, has rallied the creative community and put together a new exhibition of paintings and photographs highlighting that distinctive beauty.
"Images of the Low Country" opens at the USCB Center for the Arts on Friday, May 4th and will run through July. Twenty artists are participating, and according to Templer, "They are all inspired, awed, and thankful, and have responded in an amazing way."
The exhibit includes Sandy Dimke, Ed Funk, Patricia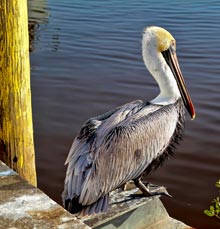 Gardner, Pam Hagen, Barbara James, Phyllis Kaup Seas, Chris Kirk, Carol Kamm, Elaine Leander, Ellen Long, Eve Miller, Hetty Neiman, Carol Newsom, Beverly Peacock, Karen Peluso, Mac Rogers, Penny Russell, Robert Ryzner, Tom Van Steenburg, and Polly Swenson.
The public is invited to meet the artists at an opening reception on Friday, May 4th from 5:30 – 7:30 pm. The USCB Center for the Arts is located at 801 Carteret Street in downtown Beaufort.