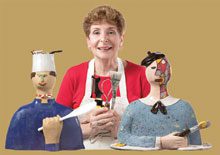 As one of Hilton Head's premiere sculptors, Sheri Farbstein discovered the joy of working with clay while attending Carnegie Mellon University in Pittsburgh where she received a degree in Fine Arts. After graduation she remained in Pittsburgh, teaching high school art and pursuing a career in pottery, sculpture and architectural ceramics.

Moving to Hilton Head in 1988, Sheri became active teaching classes, giving creative workshops and exhibiting her work, which can be found in many private and corporate collections, museums, and colleges. She has been represented by several galleries and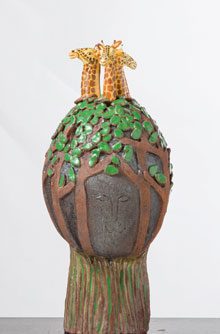 participated in over 60 individual and group shows, winning many awards, including Best of Show at the Spoleto Juried Art Show in Charleston, SC. An enthusiastic member of Art League of Hilton Head and a founder of the Fine Arts Craft Guild of Hilton Head, Sheri works from her home studio and enjoys island life and the many opportunities for creative presentations.
"BrainWaves describes the way that I work, always evolving, even as I create a piece. Very much like water, flowing over and under, always moving, the waves go on forever, carrying my ideas,"€ says Farbstein. As a sculptor for over 50 years, she believes you should "€œAlways expect the unexpected and you will never be bored. Try new ways of doing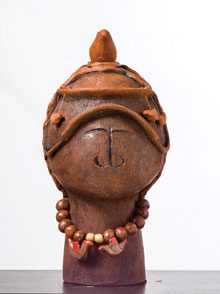 and thinking and you will always have something interesting to say."

See Sheri Farbstein's mind'€™s eye come to life at Art League Gallery for her exhibit, BrainWaves, Tuesday, June 6th through Saturday, July 1st. A free, open to the public reception will be held on Wednesday, June 7th, from 5 – 7 pm. Art League of Hilton Head Gallery is located mid-island, inside Arts Center of Coastal Carolina, 14 Shelter Cove Lane, Hilton Head Island, 843.681.5060, www.artleaguehhi.org