Old Town Bluffton Art Galleries will again host its popular Gallery Walk on Friday, February 19 from 3 p.m. to 6 p.m.  There's a reason Old Town Bluffton is home to some of the Lowcountry's best art galleries.  Live oaks, historic buildings and friendly people welcome visitors to an eclectic mix of galleries and shops.  May River Road, Calhoun Street and Boundary Street house galleries are filled with fine art and fine crafts created by some of our areas most creative artists.  This gallery walk will provide visitors an opportunity to meet many of Bluffton's finest artists in various galleries.
The work of over 200 artists can be seen at the  SoBA  Gallery (Society of Bluffton Artists), Pluff Mudd Gallery, Maye River Gallery, Four Corners Framing,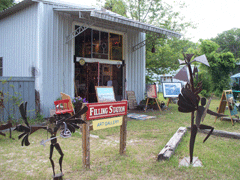 The Filling Station, Vintage Posters and Jacob Preston's. Wine and refreshments will be served by each gallery.  There will be live music on Boundary and Calhoun Streets throughout the entire event.  This event has traditionally brought 600 visitors to Old Town Bluffton.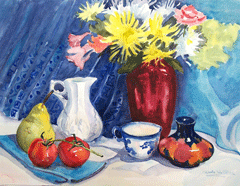 This event is sponsored by the Old Town Bluffton Merchants Association.  For more information call 843-757-2633.