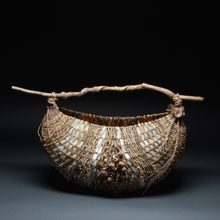 The Art Market at Historic Honey Horn, a juried fine art and craft festivalis scheduled for Saturday, April 28 and Sunday, April 28.  Ninety accomplished artists from the region and from across the country will be on site for our 17thannual Market.
Stroll through artists' booth under historic live oaks to find that perfect piece of original art to take home. Fine art and craft in all shapes, sizes, styles, price ranges, and media will be available for purchase during this weekend.  
In addition to selling their original works, artists will also be competing for $5,000 in prizes. This year's winners will be selected by Kristen Watts.  Watts has worked in the arts for twenty years both as a consultant and a key staff member for several museums, including serving as Director of Exhibitions & Design for the Saint Louis Art Museum (St. Louis, Missouri) and Director of Collections & Exhibitions for The Mint Museum (Charlotte, North Carolina). Currently, Kristen is a freelance art consultant and founder of Art Re|Solved.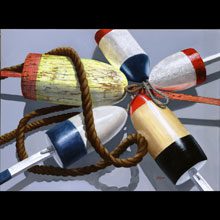 This year's Art Market will have works in the following media on site:  Oil, Acrylic, Watercolor, Mixed Media 2-D & 3-D, Sculpture, Photography, Pastel, Ceramics, Wood, Fiber Arts, Glass, Metal, and Jewelry.  Also featured at this year's event is the annual Herb Society of Hilton Head sale. Herb plants, French Market Soup Mix, Curry, Jellies, Dill Horseradish mix and many new products will be featured. The sale will be on Saturday only from 10 am until sold out!
Rain or shine, the outdoor show is open to the public on Saturday from 10 a.m. – 5 p.m. and on Sunday from 11 a.m. – 4 p.m. There is a $3.00 per person admission charge.   Demonstrations will be held throughout the weekend.  Food and beverages will be available from Mellie Mel's, a favorite local caterer.
While you are here, explore our beautiful grounds.  Nestled within the arms of Jarvis Creek, lies a 68-acre parcel of land which has been known as Honey Horn Plantation for more than two centuries.  It is the largest parcel of open land on Hilton Head Island and one of the last places where you can envision what the island was like before development.  The oldest homes on the island, magnificent live oaks and ancient cedars, beautiful wide-open fields that harken back to the days when this was a quiet agrarian community.   Experience what the island was once, is now, and hopefully will be in the future.  The Discovery House at the Coastal Discovery Museum is open daily from 9 – 4:30 and Sunday 11-3.
For further information, please contact Robin Swift at 843-689-6767 ext. 224.