Beaufort Academy student wins Photography Award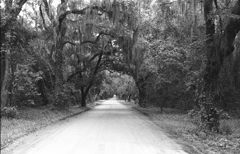 The Photography Club of Beaufort is pleased to announce that Hunter Bradshaw is the first place winner of the 4th Annual Dale Westcott Memorial Nature Award.  Hunter is a sophomore at Beaufort Academy. (See his winning photo, left.)
This $100 award was established in 2006 to honor the memory of former club member Dale Westcott, a life-long educator and nature photographer.  The Club hopes that this yearly award encourages more young students to appreciate and photograph the natural beauty that surrounds us in the Lowcountry.
The award and first place ribbon was presented to Hunter Bradshaw at the club meeting on January 11, 2010  by Mrs. Dale (Barbara) Westcott and club president Charlie Heyman.
Second Place ribbon and $75 was awarded to Braylee Rae Jones, of Battery Creek High.  The Third Place Winner of $50 was Zack Tholen of Bluffton High School.  Two Honorable Mentions ($25 each) were awarded to Tyler Gaines of Beaufort Academy and Nicholas Perry.
The contest was open to all Beaufort County high school students and was judged by club members at the December meeting.
The Photography Club of Beaufort meets the 2nd Monday of every month in Building 22 of the Technical College of the Lowcountry at 7pm.  For additional information please contact 846-9580 or www.photoclubbeaufort.com