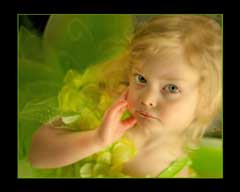 The Photography Club of Beaufort has announced the winners of the semi-annual Spring Competition, held
Monday night, April 12th .  Judging the event were Wedding and wildlife photographer Sue Jarrett; commercial photographer Lynton Gardiner and wedding and portrait photographer Willie Rice. Prints were judged using the criteria of superb technical quality, composition and interest.  During the competition, judges shared their expertise and offered constructive critiques to photos to help the photographers improve their skills.
Results of the competition are as follows:
Novice Category:  1st place: Madeline Thiessen – "Trees at Quake Lake". 2nd Place, Gladys Garrett – "Urns at Twilight". Honorable Mention, (tie):  Carla Whiteley –
"Dark Eyes" and Dean Bradley– "One and a Half Owls"
In the Intermediate Category 1st Place was awarded to– Phyllis Seas – "Beach Erosion Blues," 2nd Place:  Margery Boyle for "Vanishing Dreams 2007" .  There was a tie for Honorable Mention:  Gerney Doetsch – "On the Ropes" and Suzanne Wolf "Lowcountry Tapestry"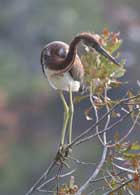 1st Place in the Advanced Category was tied:  John Albert for "Tri-colored Heron" and Sandy Dimke for Cicle of Spring. 2nd
Place:  Juergen Thiessen for "Driftwood at Dawn" Honorable Mention was awarded to Lamar Nix for "Ghostbuster"
1st Place in the Expert Category was won by Nadine Quinn for "Fairy or Angel"; 2nd Place to Charlie Heyman for "Beaufort Criterium" and a three-way tie for Honorable Mention to: Richard Darby for "Lowcountry Light"; Ron Selby – "Cooper at Work" and Susan DeLoach for "Priceless".

The Photography Club of Beaufort meets at 7pm on the Second Monday of every month in Building 22 of the Technical College of the Lowcountry. It was founded 5 years ago to promote photography as an art in Northern Beaufort County. Currently the club has 90 members.   For information on the club, contact 846-9580 or the club website: www.photoclubbeaufort.com