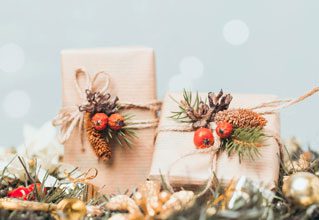 The Society of Bluffton Artists presents "A Holiday Boutique," a collection of local handmade treasures, artsy crafts, unique furniture pieces and small paintings on display and available from November 21 through December 30. Look for holiday decorations, perfect hostess gifts and extra special presents for extra special people.  
            The Holiday Boutique is located in SOBA's Center for Creative Arts building, next to the SOBA Gallery. In addition to the boutique, the space is used to provide art classes for local school students during the school year and The Society's outreach program, which schedules speakers and workshops specializing in a wide range of art forms. Don't miss the SOBA Holiday Boutique, which has become an annual treat, and check out the SOBA fall and winter class schedule while you're there!
            The Gallery and Center are located at the corner of Church and Calhoun Streets in Old Town Bluffton. Hours are 10 am – 5 pm Monday through Saturday and 11:30 am – 3 pm Sunday. Call 757-6586 or visit sobagallery.com for more information.