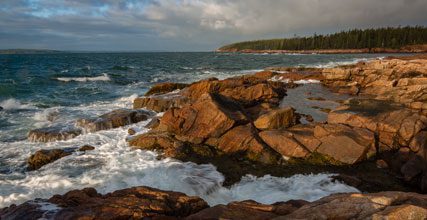 The Society of Bluffton Artists (SoBA) presents "Side By Side," an art exhibit that explores photography and its mixed media interpretation July 1 – August 4 at the SoBA gallery, located at 6 Church Street in Old Town Bluffton. The exhibit is free and open to the public.
Side by Side is the pairing of photographers with other artists to create two renditions of the same scene. The photographer takes a picture, then the artist interprets the photograph in whatever medium they use — including oil, acrylic, watercolor, fiber art, drawing, mixed media, and even stained glass. 
"Some of the interpretations are realistic, some are impressionistic, some are quite varied," said Bill Bogle, SoBA president. "It can pick a part of the photograph, add or eliminate features, or change from color to black and white, or vice versa."
This is the third year SoBA has held the Side by Side exhibition. There are 13 photographers and more than 40 artists involved.
This year, there will be a "People's Choice" award; visitors will be able to vote for their favorite throughout the month of July using paper ballot. One artist will receive the "People's Choice" award.
"The end result is a wonderful comparison of artists' work, in many media," Bogle said. 
About The Society of Bluffton Artists
SoBA is the flourishing art hub in Bluffton's historic District at the corner of Church and Calhoun streets. SoBA offers regular art classes, featured artist shows, exhibitions and more. Please visit www.sobagallery.com for a complete calendar of events and other information or call 843-757-6586.
Above: Bill Bogle's photograph "Acadia Coast" and Nancy Vineburg's painted interpretation.