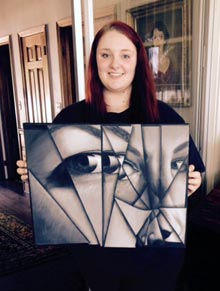 The Society of Bluffton Artists is pleased to announce the 2015 Naomi McCracken Scholarship Awards going to two very talented student artists. Each year SOBA awards scholarships to deserving graduating seniors from Bluffton High School who have been accepted to an accredited art college and plan to major in the visual arts.
            This year's first place winner is Victoria Branagan, who will be attending Winthrop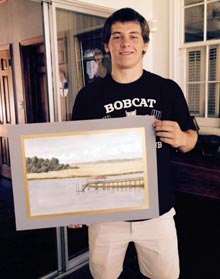 University in the fall, studying art with emphasis on fashion merchandising. She says the most influential artist she has studied is Vincent Van Gogh and is inspired to paint with acrylic and mixed media.  
            The second place award went to Sheldon Smith, who will be studying graphic design at Coastal Carolina University. These students were judged based on their body of work and interviews with the SOBA scholarship committee. This young lady and gentleman are inspiring and are sure to be successful in their next level of artistic endeavors. Congratulations to them both!