The Art League Gallery of Hilton Head is currently hosting ART OF THE LOWCOUNTRY, an exhibit of 17 renowned artists portraying their impressions of the essence of the beauty that surrounds us. The show will run at the Art League Gallery in Pineland Station through September 6th.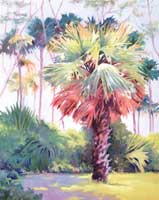 "Art of the Lowcountry allows viewers to choose from 17 different interpretations of Lowcountry landscapes by artists, who specialize in Lowcountry scenes. This show is a ''must see'' for lovers of Lowcountry art," says Terry Brennan. "Our beautiful surroundings turn on my creative juices. The marshes, beaches and boats, all plead to be painted and I try to follow that call," adds Evelyn Kowtko. The artists – TERRY BRENNAN • LAURA CODY • RICHARD COYNE • CHERYL EPPOLITO • EVELYN KOWTKO • JUDY McELYNN • DON NAGEL • JOYCE NAGEL • NANCY NELSON • JOHN NORLANDER • DORIS SHAY • LINDA SHEPPARD • BOBSY SIMES • BARB SNOW • ANITA STEPHENS • KATHY TORTORELLA • EMILY WILSON – will celebrate the enchanting qualities of our majestic live oaks, richly colored sunsets, and the ever changing marshes. Their versatility and skill will be shown in all mediums, oil, pastel, watercolor, and acrylic. Some of the artists prefer to paint on location – en plein air – others take a photograph and work on their composition in the studio. Some render their creativity in faithful detail; others focus on the basic forms, colors, and light.
Kathy Tortorella states, "This show is why we all live here. We love the Lowcountry but as artists we are lucky to have it as an endless source of inspiration. I look forward to seeing all of our art together in one space; I think it's a first. I hope everyone will come out to experience the diversity of our interpretations."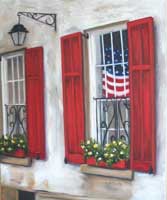 This exhibition embodies the culture and nature of our Lowcountry; it is a perfect union of our local artistic talent and how our senses perceive the views, sounds, smells, and tastes. Close to a hundred Art League artists will also be showing their artwork.
Come and you might fall in love with a gem of Lowcountry art you can take home and enjoy for the rest of your life!
The Art League of Hilton Head is a not-for-profit membership organization dedicated to promoting and supporting the visual arts through education, exhibitions and partnerships for the cultural enrichment of the community and its visitors. It operates a Gallery staffed by volunteers for the display and sale of artwork by its members.

The Gallery is open Monday-Saturday, 10:00 a.m. till 6:00 p.m. For additional information contact the Gallery at 843-681-5060 or check www.artleaguehhi.org