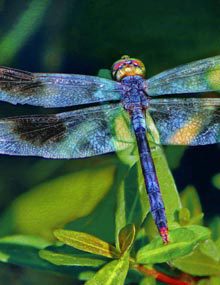 The Osher Lifelong Learning Institute (OLLI) announces an exhibit of the photography of Kendra Natter that will be mounted in the new OLLI classroom on Hilton Head Island at 2 Mathews Court, Suites B and C. The exhibit will be available for viewing in conjunction with the beginning of OLLI's Fall Semester of classes on September 14, and will continue through December 6.
Natter is a member of the Camera Club of Hilton Head and has earned its highest level of achievement, Expert Photographer. She has won numerous awards for her work which has been featured at the Hilton Head Library, Hilton Head Hospital, Society of Bluffton Artists and the Art League of Hilton Head. Her photography subjects include historic architecture, landscapes and wildlife in the Lowcountry of South Carolina. She also specializes in macro, close-up photography of insects.You can preview her work at her website,https://kendranatter.shutterfly.com/.
For more information on the exhibit or the Fall schedule of classes at Osher Lifelong Learning Institute call the Hilton Head OLLI office at 843-208-8239.