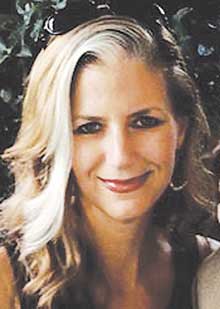 By Margaret Evans, Editor
Have you heard? Pat Conroy is turning 70 in October. And much ado is being made about it . . . much to his chagrin.
            I work for Pat and I know how he feels about these Conroy-centric affairs. He invariably dreads them with every bone in his 69-year-old body . . . then ends up having a ball. This is because Pat Conroy just flat out enjoys people. He finds them fascinating. He can't help lighting up when they surround him. And wherever he goes, they do.
            Since Pat's a Beaufort boy from way back, many of you know him personally. And if you don't know him, I'll bet you feel like you do. I wrote here a couple of years ago . . .
            "If you've lived in Beaufort for any time at all, you probably have a Pat Conroy story. Maybe you played basketball together as teenagers, or he was your high school English teacher. Perhaps you were in his writers' group, or he was your neighbor on Fripp, or you still smoke cigars together on his back porch every Sunday afternoon. Maybe your association is more ephemeral – you ran into him once at Publix, or at the old Bay Street Trading Co., or in his favorite restaurant, Griffin Market. But you really connected. Or maybe you've just read his books, and you feel like you've known him forever. No matter how fast or loose the relationship, we Beaufortonians all think of Pat Conroy as ours. He belongs to us. He's part of our mythology. Heck, he wrote our mythology."
            Since I've known Pat for 20-some-odd years (some of them odder than others), I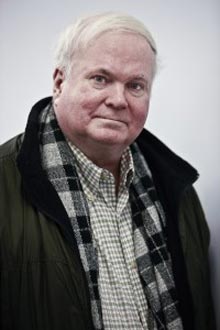 think of him as mine, too – my wise-cracking pal, my un-bossy boss, the guy who hates email but loves a late night phone chat – and I sometimes forget what a huge big deal he is. He's not just our "local celebrity" . . . he's an international phenomenon. He's an old school Writer, with a capital W, and not just because he keeps a leather-bound journal and pens his books in longhand. Pat harkens back to a time when writers were our rock stars; he's a larger-than-life 'public figure' who also connects with his readers on such a personal level that they think of him as a close friend, a brother, a father, a son. (But also a rock star.)
            Some readers look to Pat as a therapist . . . or even a priest. They post comments on his blog that read like prayers of confession. They praise him for changing their lives, even saving their lives, by sharing his own with such beautiful, brutal, honesty. I sometimes wonder how Pat bears the weight of all that gratitude and imagined intimacy; I know it inundates him at home, too, in the way of fan mail, and in public, wherever he goes. Is there such a thing as too much adoration? It would do me in, I think.
            I take comfort in the knowledge that Pat isn't really a computer guy. He writes his blog, but he doesn't follow it. He has folks who handle his social media for him, and I'm not sure he has any idea what people out there in cyberspace are saying . . . that every post on his Facebook page garners hundreds of comments like the following:
            • "Pat Conroy, you are my favorite American author! My only criticism is that you are not more prolific. I own all of your books and would love to have even more!"
            • "Pat, you are an American legend."
            • "Pat Conroy, like the others here and all over the world, I too love all of your work. Every time we have crossed each other's path since the 80s, you have remembered who I am . . . You have always been so warm, intelligent and friendly. Thanks for being you and for your talent."
            • "Your work has made me cry, laugh, bleed for you, and admire the great pain and care with which you have written your books."
            • "I love you Man!"
            Just a random sampling from a recent FB post. Thousands more where they came from.
            And now we're about to pile it on even thicker with "Pat Conroy at 70: A Literary Festival Celebrating South Carolina's Prince of Titles." Rest assured Pat did not come up with this idea on his own. I believe he was cajoled by the good folks at USC Press, home of his Southern fiction imprint, Story River Books. I work with these people and they are charmingly relentless in their mission to spread the gospel of Southern Lit to the far-most reaches of the earth. Executive Director Jonathan Haupt must have a clone or two hiding somewhere because I've never seen one man accomplish so much in a day. Pat says Jonathan's the best editor in the South, and the hardest working, and someone to whom he can't say no. Hence, the project we now lovingly refer to as PC@70 will come to fruition the last weekend in October. And it's going to be fabulous.
            A coterie of Conroy friends, family members, associates, and scholars will descend upon Beaufort, along with a host of writers, editors, publishers, and movie stars. There will be presentations, panel discussions, poetry readings, and, of course, parties. Most of this is happening in and around the USCB Center for the Arts, but there are events in places as far flung as Hampton Hall and Daufuskie Island.
            In terms of Southern writers, the great Ron Rash will be here, along with Mary Alice Monroe, Patti Callahan Henry, Pam Durban, Valerie Sayers and many others you know and love. Pat's longtime editor Nan Talese will be in town, along with his longtime agent Marly Rusoff. Michael O'Keefe and Blythe Danner will be here for the screening of The Great Santini, with a panel discussion to follow (moderated by our own Mark Shaffer). Jonathan Green and Wendell Minor will be on hand to talk about the "art" of Conroy. Story River Books will have a significant presence, too, with several of those authors on stage to talk about their projects and their Editor-at-Large. Pat's siblings will be here to dish about big brother, along with his wife Cassandra King and his daughter Melissa Conroy. The "Family Roundtable" should be one of the weekend's most rollicking sessions.
            As PC@70 draws nigh, Pat's mortified dread will be growing every day. This I know. It's a daunting prospect for a man who prefers to sit on his porch watching the tide and writing books. But he will be fine – more than fine – once the weekend arrives and he's surrounded by people. Pat Conroy loves people almost as much as they love him. I'll be part of that loving, lovable mob. Will you?
The Pat Conroy at 70 Literary Festival is October 29 – 31 at the USCB Center for the Arts (and beyond). For a complete schedule of events and list of presenters, visit www.patconroyat70.com. To purchase tickets, visit www.uscbcenterforthearts.com