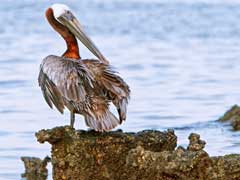 The 20th Annual Beaufort Art Association – Beaufort Memorial Hospital Foundation Benefit and Sale is now underway. Admission is free, and the public is invited to attend. Art is displayed in the Beaufort Memorial Hospital hallways adjacent to the registration lobby, around the corner from the main entrance reception desk. The exhibit will run through Sunday, December 12, 2010.
The BMH Foundation has been the fundraising arm of the hospital for the past 21 years and has been successful in raising vital funds needed for quality healthcare for the community. The BAA's collaboration with the BMH Foundation raises funds for one of the Foundation's continuing projects, the Betty Mazarin Pharmaceutical Assistance Fund. The Beaufort Art Association receives no revenue from the exhibit. Participating artists agree to donate a minimum of 40 to 100 percent of each sale. The proceeds help to provide prescription medications to patients who are unable to pay for their medications when they are released from the hospital.
The Beaufort Art Association is a local, non-profit organization fostering local art talent and art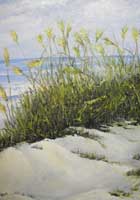 education. In existence over 30 years, the BAA members display in their local gallery at the Elliot House on the corner of Bay and Charles Streets, and at office and business locations throughout Northern Beaufort County. New Gallery shows highlighting local featured artists open every six weeks. Workshops, classes, and demonstrations are also offered throughout the year.
This BAA-BMH Foundation show features over 60 artists and over 110 pieces of original paintings and photographs from the Beaufort Art Association members. As each original work of art is sold, the artists will replace them with new works until the show ends. Through the years the BAA artists have contributed more than $27,000 to the fund.
The exhibit may be viewed daily during the hospital's regular visiting hours. For further information or to contribute to the Betty Mazarin Pharmaceutical Assistance Fund, call 522-5774 or visit bmhsc.org. The Beaufort Art Association can be reached by calling 379-2222 or visiting beaufortartassociation.com.