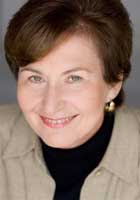 Acclaimed Southern writer Rose Senehi invites reader participation when she describes her latest romantic thriller, The Wind in the Woods, at the USCB Lunch With Author series on Wednesday, November 3 at the Sea Pines Country Club, Hilton Head Island. The book recreates the rampage of serial killer, Gary M. Hilton, who stalked and murdered hikers in the Blue Ridge Mountains in 2008.
Midwest Book Review described the book as: Re-kindled love, a relentless stalker, an overprotected boy—woven into a compelling tale of the Blue Ridge Mountains. Part mystery, part family saga, and part love story, Rose Senehi's latest Romantic Thriller reveals a man's devotion to North Carolina's Green River Valley and the camp he built to share its wonders; his daughter's pledge to hike the Blue Ridge, never suspecting that a serial killer is stalking her; and nine-year-old Alvin Magee's heart-warming discovery of freedom and responsibility in a place apart from his adult world.
Reservations are necessary and made by calling Jo Ann Kingsley 843-521-4147 or kingsley@uscb.edu. Lunch is served at noon followed by author's talk, Q&A and book signing. The all-inclusive price is $42. The USCB bookstore will be present to sell books.