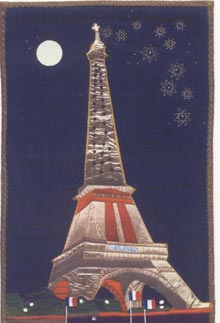 The Society of Bluffton Artists presents "Foreign Affairs – Around the World in Art" by Virginia MacKenzie, a truly versatile and creative artist. The show will be on exhibit from October 6 through November 1 at the SOBA Gallery. As the name implies, all the works of art are depictions, along with stories, of some of the international destinations Virginia has visited. When you view this fascinating show, you will be transported from the Eiffel Tower to the Great Wall of China; from Machu Picchu, Vietnam, and the Amber Room in Catherine's Palace to the Leaning Tower of Pisa; and many more. The paintings are in every art medium from acrylic to oil to watercolor to wax, even showcasing Virginia's special talent with fiber art. She has personally seen all of these places in her travels to over eighty countries.
Virginia was born and raised in Orlando, Florida. She is a graduate of Trinity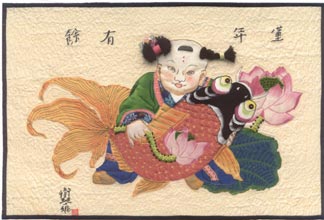 University in Washington, DC, and holds a PhD in Public Policy from the University of Buffalo Graduate School of Management. She was a member of the Political Science faculty of Nazareth College in Rochester, NY, the Director of Operations for the Independence Party of New York, and a retired Executive Supervisor for Marriott Vacation Club International.
Virginia has studied art at UCLA, SCAD, Montserrat College of Art, the Woodstock School of Art, the Truro Center for the Arts on Cape Cod, Rochester Fine Arts, the Artorama, and R & F Handmade Paints. She was Chairman of the committee which launched the Art Academy on Hilton Head. She belongs to the Secular Franciscan Order.
Please join us at the opening reception to meet the artist from 5 – 7 pm, on Friday, October 10, at the SOBA Gallery. Enjoy refreshments, "Foreign Affairs," and the work of over 100 other member artists.