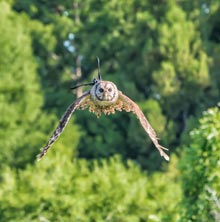 The Photography Club of Beaufort recently announced the winners of their Fall 2014 semi-annual competition. Judges were Brian Glaze, assistant professor of studio art at USC-Beaufort; Nancy Rhett, well-known local artist and book illustrator; and professional photographer, Gary Geboy.  
Scoring is based on three major aspects of each image:  technical quality, composition and
impact.  The judges noted the exceptional quality of the images in all four skill levels.  The club meets on the Second Monday of every month at 7pm at ArtWorks in the K-Mart Shopping Center on Boundary Street in Beaufort.  The public is invited. 
The winners are:  Novice:  First Place – Barbara Hazzard for "Sardargarh Hermit" (above);  Second Place – Rebecca Bass for "Rainy Day in Bordeaux – A Study in Threes." 
Intermediate:  Lynn Long for "Pesky Blackbird" (top left).  There was a four-way tie for second place – Joan Eckhardt for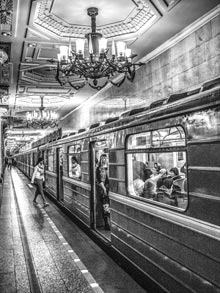 "Watermelon Man," Dick Hoagland for "Me too!"  Gregg Hunt for "Fungi on a Fallen Tree" and Barry Wright for "Tracks of Time."
Advanced:  First  Place – Russ Dimke for "St. Petersburg Subway" (left);  Second Place – Juergen Thiessen for "Red Wheel"
In the Expert Level there was a tie for First Place –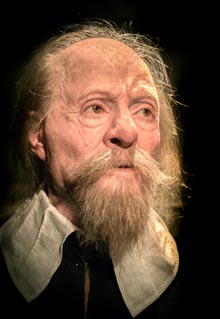 Sandy Dimke for "An Ancient Swede" (right) and Lamar Nix for "Make My Day, Punk." (below) There was also a tie for second place – Wes Grady for "Acropolis" and Randy Thompson for "BFFs Dhaka." 
For more information on the Photography Club of Beaufort, please visit www.photoclubbeaufort.com