For David Shipper, a Beaufort photographer whose works of fine art include both landscapes and wildlife, the love of photography comes naturally but the dream of becoming a successful, full-time photographer took time to develop.
His father loved photography and a home darkroom was a permanent feature in the household.
Wanting to be like Dad and intrigued by the mystical nature of the darkroom, David was seldom without a camera. He attended workshops and was a photographer for the yearbook staff while in high school. He even snuck in photography classes while in college. These early influences coupled with his love of nature unknowingly planted the seeds of a dream that wouldn't take root until later in life.
In 1983, after earning a degree in Wildlife Conservation from Louisiana Tech University,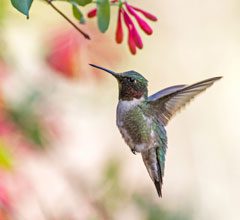 David and his wife Leigh moved to Beaufort with hopes of David working for the South Carolina Department of Natural Resources. That did not materialize; instead, he began working for the locally famous "Monkey Farm," where he remained for over a decade. Possessing an entrepreneurial spirit and a desire to strive for perfection, David started his own small business in 1998. A young family and the demands of running his own business left little time for photography.
Eventually, his children's involvement in youth sports rekindled David's photographic passion. However, the biggest influence that propelled him down this path was his sister Susan. An accomplished photographer, her work fueled David's desire to improve his skills. He enrolled in the New York Institute of Photography's course in professional photography and soon began dreaming of the possibility of turning his life-long passion into a vocation.
Years later, David's wife Leigh came home one afternoon and announced that her long-time friend and renowned artist, Mary Thibault, was opening her own art gallery. Encouraged by his wife, David met with Mary to show her his portfolio. With the pursuit of perfection clearly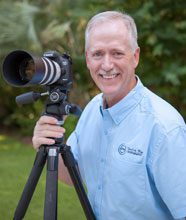 visible in his photographs, Mary immediately accepted him into the gallery. What seemed like a fleeting dream instantly started to become a reality!
With the chance to do what he truly loves within reach, David found himself at a crossroads, faced with the nagging question of whether or not he should whole-heartedly pursue his dream. Divine providence provided the answer and David embraced the opportunity to become a full-time photographer. Dreams really do come true!
Since that humble beginning, David's work has been recognized in competitions and galleries from South Carolina to Arkansas. His fine art photographs are in private collections throughout the United Stated to as far away as London, England. In addition to his work in fine art photography, David also teaches photography classes, provides portrait and event photography services and provides custom digital photo printing and fine art reproduction services for photographers and artists.
David Shipper is the featured artist at Thibault Gallery throughout the month of April. 815 Bay Street, Beaufort.