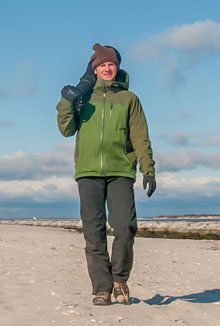 Wildlife and nature photographer Robert Rommel, based out of Bluffton, will present "Taking an Idea from Concept to Image in the Field," to the Photography Club of Beaufort on Monday night, November 9 at the club's monthly meeting.
Rommel's presentation will give photographers of every level and any genre the finer points on how to take a concept to capturing the image in the field, using available light. His talk will be illustrated principally with examples from his outstanding Lowcountry nature photography but he will also project images from around the country.
Rommel says, "Nature is so diverse, there is always much more out there than we can see on our own. I have seen some incredible things and have an urge to share the stories and the beauty as others have done for me. It wasn't until I discovered photography that I found the right medium."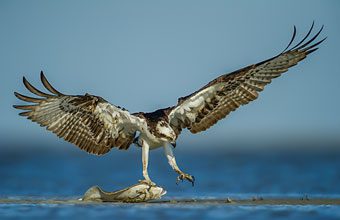 Although photography would come later, Rommel's love affair with nature started at an early age. He spent much of his childhood in the outdoors, exploring the woods, ponds, streams, and meadows near his home. His love for wildlife carried over into his education where he studied biology and ecology at Princeton, then went to graduate school in ecology at University of Michigan.
Rommel's appreciation for nature has transformed into a career photographing the subjects he loves.  His photographs have been published in numerous magazines and books and he has have received awards in national and international competitions. Robert Rommel has taught at various levels, including community groups, children, undergraduate and graduate-level classes and conducts wildlife workshops.
"My greatest hope is that my photographs can evoke some of the same wonder and respect for the beauty and variety of our natural world that I have felt since first seeing those remarkable critters in my backyard and running amongst the trees and streams of my neighborhood. As long as we maintain it, nature is there for all of us to enjoy and cherish," Rommel adds.
For more information about Robert Rommel, please view his website at www.robertrommel.com
Rommel's presentation will be at 7pm at ArtWorks on Boundary Street in the K-Mart Plaza on November 9. To learn more about this presentation or the Photography Club, visit www.photoclubbeaufort.com.