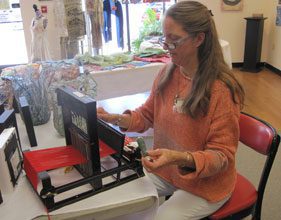 The Fiber Artists of Beaufort (FAB) are working hard in their studios to prepare for their 4th annual show to take place November 13 through November 29, 2015 at Beaufort Arts Council, ARTworks, in Beaufort. The gala opening weekend will feature a reception, open to the public, on Friday, November 13 from 5 – 8 pm and artist demonstrations Saturday, November 14 and Sunday, November 15.
Barbara James, Show Chair, says "Our members work in a variety of contemporary fine craft mediums and will demonstrate how they make their art during the first weekend of the show." The demonstration schedule and opportunity for discussion is as follows:
Saturday, November 14
1:00 – Cynthia Zeiss: Ways to wear a scarf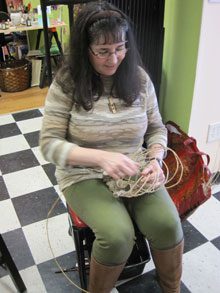 1:45 – Margo Duke:  Felting
2:30 – Barbara James: Embellishing fabric with stitching and beads
3:15 – Laura Burcin: Tapestry weaving
4:00m – Eileen Berchem: Knitting

Sunday, November 15
12:00 – Laurie Lovell:  Needle felting
12:45 – Margo Duke: Felting
1:30 – Linda Patalive: Silk painting
2:15 – Kim Keats: Basket weaving
3:00 – Andrea Stern: Shibori resist stitching, Mokume.
Due to popular demand, th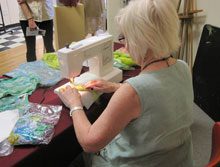 e show will continue at ARTworks, Tuesday through Fridays from 11 am to 6 pm; Saturdays from 10 am to 5 pm, and Sundays, noon to 5 pm, until the end of the month. FAB members will be present throughout the show to discuss their work and answer questions. ARTworks is located at 2127 Boundry Street, Beaufort.