On October 22nd beautiful historic downtown Beaufort will celebrate Artwalk. From 4:30  – 7:30 pm, the Guild of Beaufort Galleries will welcome everyone with wonderful original works of art and refreshments.
The I. Pinckney Simons Gallery will be celebrating its 10th anniversary. The gallery opened in September 2001, a second location following the opening in 1985 of the I. Pinckney Simons Gallery in Columbia. In celebration, the gallery will exhibit new paintings by Allison Chambers. Chambers spent 20 years of her art career operating her mural and decorative painting business in Charlotte, N.C. She has since opened her own studio, painting daily, capturing the many places that she has visited on her canvases. Her trademark style is personified by the brilliant palette and heavy texture of her oils. Her collection of works shown for ArtWalk will include sailboats and marshes all basking in the southern sun. Allison Chambers will be in the gallery the evening of the event.
Since 1984 The Craftseller has offered unique hand-crafted art by American artists. They are committed to fostering the small businesses of craft artists across the United States, and buy only from American artists.
The Craftseller is a favorite of locals and visitors alike who can always find something for all tastes. Join their celebration of American craft by browsing an extensive collection of artisan jewelry, glass, pottery, and much more by over 200 artists. Jewelry shoppers will delight at their wall of unique handcrafted earrings and designer jewelry.
The non-profit Beaufort Art Association Gallery, now comfortably settled in its new location at 913 Bay Street, will feature pieces by over 70 local artists. In addition to beautiful and unique oil paintings, watercolors, pastels and photographs with a Lowcountry vibe, the gallery also features works by textile, jewelry and pottery artisans. Containing everything from large original works to open edition prints to notecards, there's something artistic to appeal to every taste and price range. In October, the gallery is featuring soothing Lowcountry "slice of life" watercolors by Audrey Montgomery. As she explains, "I think it's the coolness, the sky, being outdoors, and water . . . just the things that I like." It's easy to relax and enjoy the Art Walk when viewing Montgomery's depictions of full sails and smooth waters.
At the Indigo Gallery, in celebration of the Tricentennial, Gloria Dalvini will be exhibiting images of some of Beaufort's historically significant homes.  Dalvini paints Plein Air to capture her impressionistic view of the scenes in this area. The native flowers that thrive in her gardens, with their abundant variety and fleeting blooming periods, constantly entice and challenge Sandra Baggette to capture them.  Gathering Fall Flowers combines the last of the summer's treasures with the wonderful colors of fall.
At 914 Charles Street, the Charles Street Gallery is an established source for Lowcountry and
international art, presented within a carefully renovated house surrounded by a lush garden in the middle of Beaufort's historic district. Joan Templer's paintings fill the first floor, presenting international views and close-up studies of texture. Her book, Joan's Eye, is also available, presenting a review of Templer's formidable career. The Upstairs Group has taken over the second floor of this esteemed gallery; their work celebrates the colors, imagery and scenes that drip, slide and smudge from the brushes of skilled and insightful artists— they know how to speak with color, share with joy, and spread around the beauty: Lynn Brown, Sharon DeAlexandris, Carol Henry, Jim Rothnie, Sara Timmons, and Nancy Sturgis.
Bay St. Gallery will be presenting Joyce Howell's "Spirit of America" series for which she is well known. These original paintings of Beaufort scenes were created especially for the October ArtWalk to commemorate Beaufort's Tricentenial year. Their graphic vitality and vibrant color will delight. The gallery will also be unveiling its "Great Things in Small Packages" series, consisting of miniature paintings and commissioned, lidded sweetgrass baskets, perfect "packages" for Holiday surprises. We will also be introducing the exquisitely creative silver jewelry of Joe Ann Graham.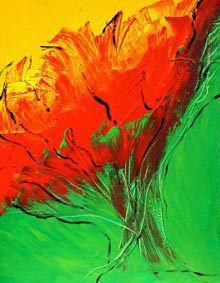 ArtLofts is a grouping of working studios/galleries for six professional artists who create art in a variety of media. Visitors to ArtLofts will find a beautifully laid out, well-lit space where they can watch artists at work, or they can simply view the variety of different works on display. They will find high-quality Lowcountry scenes, contemporary mixed media pieces, figures and portraits, unique jewelry, creative photography, and more. Participating artists include Pam Hagan, Mary Grayson Segars, Linda Sheppard, Susie Stockholm, Susan Stone, and Donna Varner.
The University of South Carolina Beaufort Center for the Arts is now featuring a show of five local artists, each with her own distinctive style and choice of mediums. The works of Rebecca Davenport in oils, Jo Dye in collage, Linda Sheppard in pastels, Donna Varner in photography and Caroll Williams in found objects sculpture now on display in our lobby gallery speak to the diversity of their talents and provide a rich mix of palettes, textures and subject matter.
ArtWalk Participating Galleries
Charles Street Gallery – 914 Charles St.
LyBensons Gallery and Studio – 211 Charles St.
Beaufort Art Association Gallery – 1001 Bay St.
Rhett Gallery – 901 Bay St.
The Craftseller – 818 Bay St.
Indigo Gallery – 809 Bay St.
The Gallery – 802 Bay St.
Bay Street Gallery – 719 Bay St.
I. Pinckney Simons Gallery – 711 Bay St.
USCB Center for the Arts – 801 Carteret St.
ArtLofts – 208b Carteret St.