The Photography Club of Beaufort has announced the winners of the annual Spring Competition, held Monday night, May 11. Judging the event were photographers Ed Funk, Scott Hansen and Phyllis Seas.
Prints were judged using the criteria of superb technical quality, composition and interest. During the competition, judges shared their expertise and offered constructive critiques to photos to help the photographers improve their skills.
Results of the competition are as follows:
First Place, Novice Category was Rebecca Bass for "Magnolia Blossom" (above), Second Place tie – Darrell Schumann for "Happy!", Lynne Schumann for "Lippinzaner Lady" and Peggy Venning for "Pittsburgh Biker Boy."

In the Intermediate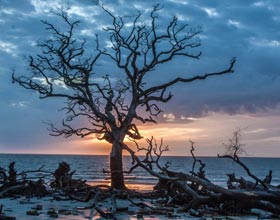 Category the First Place winner was Dick Eckhardt for "Unyielding." Second Place was a three way tie: Dick Hoagland for "Morning Mist in the Swiss Alps," Lynn Long for "Watchful Snowy" and Sharon Wise for "Catnap."
First Place in the Advanced Category was awarded to Brad Mol for "Morning Tea," Second
Place tie – Janet Garrity for "Dock at Station Creek" and Barry Wright for "Hear Me Roar."
In the Expert division First Place was awarded to Randy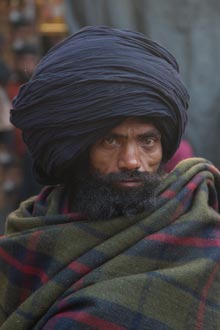 Thompson for "Man Wearing Blue Turban." Second Place was again a tie: Sandy Dimke for "Portrait Session" and Karen Peluso for "Crossing Charles."
The Photography Club of Beaufort, now with over 80 members, meets at ArtWorks, 2127 Boundary, in the K-Mart Plaza, at 7pm on the Second Monday of every month.
For information on the club please visit the club website at www.photoclubbeaufort.com