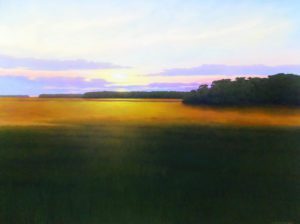 Lowcountry favorite Addison Palmer will be helping Art League celebrate its 50th anniversary this year by displaying his wildlife and landscape paintings at Art League Gallery this spring. Palmer, a life-long artist who grew up on Hilton Head, is an award-winning painter and teacher with hundreds of works in private and business collections around the world.
"Addison is truly a local fixture; he's had several shows at Art League alone. The quality of his work—particularly in his bird paintings—is distinctive and immediately identifiable," says Kristen McIntosh, Art League General Manager. "You know immediately that you're looking at an Addison Palmer bird. Both the Lowcountry and Art League are lucky to have him."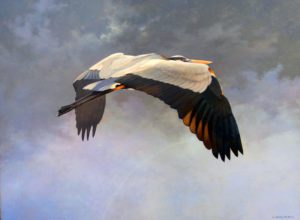 In addition to creating art, Palmer also teaches painting classes and workshops, including on over 30 world cruises. His awards include inclusion in the exclusive 2018 "Birds in Art" international art show. His work can be seen in galleries all along the East Coast.
Addison's Paintings Honoring 50 Years will be on display March 8-April 16, 2022. An artist's reception, free and open to the public, will be held on Wednesday, March 16, 5-7pm. Art League Gallery is located mid-island inside Arts Center of Coastal Carolina, 14 Shelter Cove Lane, Hilton Head Island, 843-681-5060.