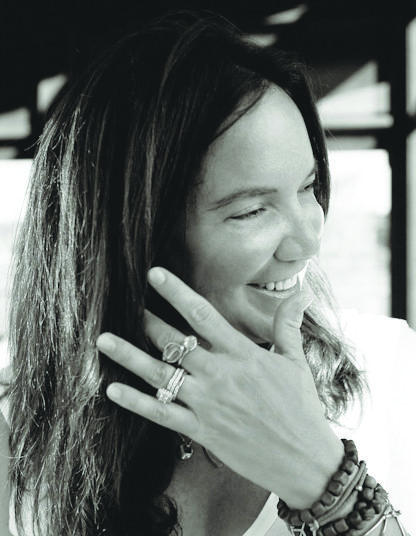 "Be worthy as you run upon
this hallowed sod,
For you have dared to tread
where champions have trod."
It's great to be a Georgia Bulldog.
         Even with two-gut wrenching losses down and dreams of championship playoffs dashed.
         See, there is a saying down here in the South that goes something like this: You learn who to root for and how to walk, at the same time. And it never changes. No matter what.
         Me, I have been a member of the dawg nation since birth and have no plans of ever leaving. College football equals long haul and beyond. It's the stuff you take proudly with you a few Hail Mary's and many hard-earned yards past the pearly gates.
         And the sport, like the better parts of a well-lived life, is not about the wins or the losses; or even, in the end, how you played the game. It's all about being present in the heart-pounding, pulse racing moment; the blood, the sweat, the cheers, copious amounts of beers, tears, tailgating and all-out-merry-making fun with family and friends.
         As history tell us, in 1869, eight years before the first American college football game between Rutgers and Princeton, tailgating and all out "fandom' started with the start of the Civil War. Only in 1861, it was, according to National Geographic, the aptly named "voyeurs" who traveled from DC to Manassas, Virginia with whiskey, wine and food to cheer on their prospective "teams"– you know, the Union blue or the Confederate grey – at the Battle of bull Run that started this whole thing.
         That's a little too macabre for me.  I tend to look ahead instead, 30 years later, to 1892 after Sherman's march to the sea and Reconstruction when the southeastern universities started their own football programs; a small tiny pin-point of good natured rivalry out of a ravaged land of heavy-hearted tragedy.
         Georgia played their first game against Mercer in January that year and South Carolina, still not sanctioned by the university, met Furman on Christmas Eve.
         Two years later in 1894, the two teams played against one another and one of the greatest football rivalries thus began (FYI-we won 40-0. But that was 122 years ago and who's counting, anyways?)
         I actually like to consider myself pretty darn lucky, too. I started my freshman year in 1990 at UGA the same year South Carolina joined the SEC. This means for a long while (way before the addition of Missouri and Texas A&M), the GA/SC game was the first game and official start of the best combo of all time; fall and football. Now, we meet later and later each year. But whether it's Sanford or William-Brice, and no matter what our rankings may be, it is always with the same enthusiasm, good-natured smack talk and across the border camaraderie.
         Sure, there will always be the obnoxious heckler, the occasional bar brawlers and bladder relievers that target opponent's (sometimes) parked car. But for the most part we all just get along, feel each others' pain and, even through hanged heads and heartache, fist bumps and congrats, always manage a hug or a hand shake and see you next year; a back slap, even a "good game."
         When the beloved voice of the Bulldogs, Larry Munson passed away in 2011, South Carolina felt our pain. They, too, listened with the radio on, the TV muted, when one of the greatest broadcasting talents to ever live called the game. When asked, to this day, what the Gamecock fan claims as their favorite Munson call. It all comes down to 1993. And it's a good one:
         "We stop 'em short of the goal line…
Lay down you, guys! 14, 13, 12… lay down!!
South Carolina is going to try and get a play off!!!
Tanneyhill (SC Quarterback) up to the line . . .
Tanneyhill going to give it to Bennett!"
And we hit him! He scored on the last play of the game! Bennett . . . a great athlete LEAPS over the pile . . . scored the last point of the game . . . and broke our hearts with two seconds to go."
         Kind of says it all. College football is all about the heart; the mutual ever loving respect of the game.
         It's also about some good ole natured ribbing, as well.
         The late, great sports columnist for Athens Daily News and avid Georgia fan Lewis Grizzard was on deadline on the eve of the 1967 Georgia/ South Carolina game. He heard a few rumblings about Georgia starting lineman, *Happy Dicks, and how he might be out with an injury. Hoping to squeak it by his editor without a reliable source, a few beers (and employing a healthy sense of his signature humor albeit some say with total embellishment), Lewis turned in the following headline:
         "Dogs Play Cocks with *D#$ks Out."
         Until we meet again, October 8th in the Cock Pit. But as I always say, "Go dawgs . . . sic'em."
         May the best team win; and may we all have good times gathered together, around sacred sod.