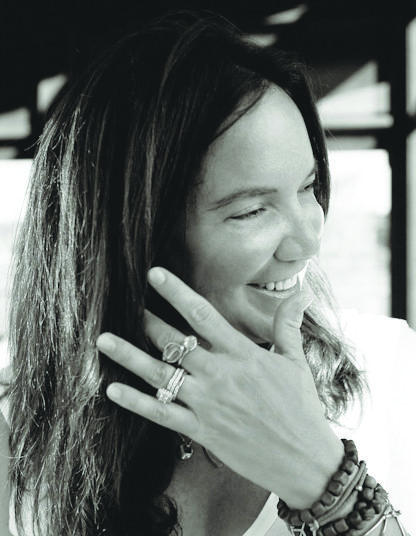 It's almost April, Lowcountry folks. And we all know what that means.
Spring breakers descend like sand gnats during a dead ocean breeze. Azaleas pop, sizzle and drop while the dogwood blooms slowly open as an offering for lingering warmth and alfresco dining over glasses filled with chilled chardonnay peppered in drowned mosquito wings.
Tourists, flowers and pesky pests aren't the only indicator we are out of the winter woods. Yet another rite of spring and the herald of its awakening sleepily emerges each year out of the tannin waters of the intracoastal, ponds, lakes and onto the swampy banks of the South Carolina pluff mud, golf course fairways and river banks everywhere. Yes, the almighty ancient alligator, or 'gator' as we call it down here, shows its knobby, leathered head in search of the glorious sun.
Now, y'all, this can be a dangerous time, not only for the rest of the food chain, but also for us humans. See, pheromones and raging reptilian hormones thick as pollen hang heavy in the sultry air this time of the year. And nothing, come over-development or surging high water, can keep these hot and heavy pre-historic overgrown lizards at bay.
Who wants to get in the middle of all that? Especially when there is a whole lot of head slapping, back rubbing and bubble blowing just to give off a whiff of a scent.
Recently, I read an article that said gators not only mated during spring, but also get a little Barry White and all. And, yes, I am well aware these petrified scaly creatures of death have been around for like 250 million years, so they clearly don't need eHarmony to find a date, just a wink and a yawn . . . and a fancy underwater den. But in the immortal words of Marvin Gay and alligators everywhere, "let's get it on."
I tend to look at the whole thing like a throw-back to the Dating Show . . . on location at Fripp:
"Let's introduce our Bachelorette who is a sweetheart of a country girl straight from the swamps of the Okeefaunokee. She loves gathering sticks and mud and pond debris when she isn't napping."
Bachelorette: "To Bachelor #1: If you were to take me on a date, where we would we go and what we would we do?"
Bachelor #1: "Oceanside dining on a bed of sea turtle eggs and osprey legs followed by a moonlight swim and some nookie."
Bachelorette: "Bachelor #2. What piece of life advice has served you best?"
Bachelor #2: "Stay hungry."
Bachelorette: "Bachelor #3. If we were to have kids, how many would you eat?"
Silence . . .
All joking aside, I just hope our sweet girl didn't pick Bachelor #1. He's a city slicker from the back canals outside Miami with a sun bathing problem and a wandering eye for lady golfers.
I'd give it a week.
Only maybe gators are onto something; always approach with caution, but don't wait too long to nuzzle up, blow some bubbles, have fun in the sun and love, at all times, with wild abandon.
The sun is warm, the surf is up and it's spring, y'all. Soak it up.