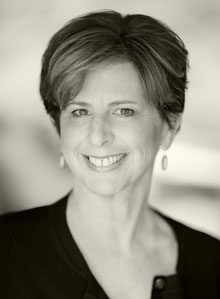 There is no doubt that these are unprecedented and unpredictable times. The world is changing and evolving around us at a pace that we have never seen before . . .  sometimes daily, sometimes hourly. I am certain that in the space between the writing of this column and the reading of it the landscape of our lives will continue to morph and change. The questions that we are asking today (how do I best protect myself and my community?) and the choices that we are making (masks or no masks?) may look very different in even a few days as we learn more about COVID-19 and our collective response to it.  
   Against this backdrop of uncertainty and anxiety, how do we attend to our emotional well being? How do we navigate this strange time in ways that keep us healthy, kind and compassionate? How do we attend to all of our conflicting needs – for health, for financial security, for connection – under these extreme circumstances? While I don't pretend to have any definitive answer to these important questions, I am reminded of Dorothy in the Wizard of Oz when she finally gets to meet the wizard. Remember the part when she learns that in wearing her ruby red slippers that she has had the power to return home all along? That she has been looking outside for an answer that she already inherently had? I want to suggest that there is a similar process going on for each of us now, and that the skills that we are being called to develop (patience, creativity, risk tolerance, self care) are skills that we have been practicing all of our adult lives. And while we are figuring out how to work and parent and shop and care for our neighbors in different and challenging ways, the skills that we need in order to meet these challenges are not only available to us but old friends.
   Take, for example, the challenges of parenting in these COVID days. Whether you are the parent of school aged kids and have been thrown into the role of classroom teacher, or the parent of a college aged student now back at home, or even the parent of young(ish) adults living on their own, we are learning to function in ways that we don't necessarily feel prepared for. But isn't that the essence of parenting always? That we are soothers, and teachers and disciplinarians and philosophers and meal makers? That we take on skills that we didn't think we had adequate training for? That we try to make the world as safe as possible, with full understanding (and terror) that we can't guarantee safety for anyone that we love, ever? As parents, we always have to find the balance among varying and conflicting needs. We are just having to do it more often, with less information and with greater stakes right now. But in some fundamental and important ways, we are prepared for this. We've been doing it since we became parents in the first place. It's not a new muscle, we are just working it out in a new way.
   Think about some of the other bits of professional advice that you have heard: this is a time for flexibility, for self-care and for compassion. Is this new? Balancing the competing demands of work and family, for alone time and for connection, for fiscal responsibility and living large? There is always a tension between the things we want and need, the various ways in which we are pulled.  No . . . its never been quite like this, but the tools that we need to call upon to help us get through this are tools that we've been using all along. When the landscape looks so unfamiliar and the future so unclear, it is important to think about those things that haven't changed; comforting to know that we have the skill set to navigate this. That we are not starting from scratch but building on a foundation that has been honed and sharpened already.
   I want to talk for a minute about self care. Pick up any magazine or spend any time at all on the internet and we are bombarded by messages imploring us to practice self care.   This has often meant "me" time:  reminding us to make time to take care of ourselves through exercise, meditation, and healthy eating. All of these are valuable and important outlets and provide much needed moments of calm. These days, however, I want to expand the notion of self care to mean truly caring for our needs as they present themselves in the moment. Truly tuning in to our selves and listening carefully to the gentle voice that will tell us what we are craving. Sometimes that voice will guide us toward healthy meals, meditation and soul searching exploration. And sometimes that voice will lead us toward a steady diet of chips and binge watching TV. Almost always it will invite us to surrender to the moment. The point is to tune into, listen to and trust in the inherent wisdom of that internal voice, not to judge what it is telling us. This is always important, but even more so now as we have fewer and fewer external distractions and fewer ways to discharge our energies. Self care is all about paying attention to what the "self" needs in the moment and then giving ourselves permission to change course in order to meet that need. Do I need more news or is it time for a media embargo? Is it time to implement some structure in my day or to give myself over to spontaneity? Could the kids benefit from less (or even more?) screen time today? We don't need an overriding policy decision on these questions; we need the flexibility to crawl into the moment and decide from there.
   And one more thing . .  . and there is no real fancy way to say this. Let's all take this opportunity to give ourselves a break. That's where the compassion comes in. We are all trying our best to figure out how to live in an unrecognizable word. How to work in an uncertain climate. How to stay healthy against an unseen and sneaky threat. Must we also  learn a new language/organize our photos/master a new dish? If that is what eases your burden, go for it. But I just want to make sure that we are not sliding into a posture in which how we "do" during our quarantine becomes yet more fodder for anxiety and unrealistic expectation. How about we grant ourselves the wiggle room to get through this however we can? Some days proactive and energized, others not so much? While routines and strategies and schedules have their value, so does the opposite . . . spontaneity, flexibility, freedom and curiosity. In this unrecognizable world, let's give ourselves the opportunity to ease up on ourselves. It might, just like Dorothy's shoes, help us find our way home.
Dr. Nancy Polstein is a clinical psychologist in private practice. She provides counseling and psychotherapy to individuals and couples in her office on Lady's Island and specializes in the treatment of anxiety, depression, mind/body issues and life transitions.