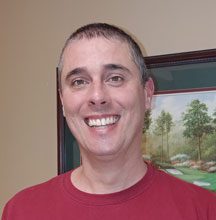 Since my last Wholly Holistics article we find ourselves in a whole new world. Corona has brought the planet to a different place. A place where our conveniences and our outlets for food and entertainment are vastly limited and vastly different. We'll call it a parallel universe, 'cause that's what it is these days, even if I weren't writing a holistic piece.
 I mean, who ever heard of gambling for toilet paper? My uncle just called and told me he won a pack of toilet paper from a guy on the golf course the other day. Sounds funny, but who would have gambled toilet paper in February? Who would have even thought of such a thing? I was jacked when I saw a bunch of current and former NASCAR drivers got together separately and ran a stock car race in the virtual world. FS1 televised a video game! Dale Jr. was narrowly edged out by Denny Hamlin to take the checkered flag at "Homestead" speedway. 
I love how inventive the above paragraph is, even if our previous incarnation (in other words, the humans we were waaaaay back in early March and February) would find it bizarre, boring, or pointless. Before this is over there will be a lot more initiative and inventiveness. That's got to be the takeaway – or a takeaway – from Corona. Silver linings…
I'm grateful to have time to be with just my family without the added pressure of other periphery items that fill a day, a week, a month, a year, and a lifetime. It's an opportunity to find out what's really important. It's an opportunity to trim the fat. 
It's also an opportunity to see fear in a different light. You see that on the beaches—at places and events where denial is likely served in red solo cups. This is best summed up by paraphrasing a fella on Instagram I follow: "When I see these masses gathered together, I feel like I'm in grade school where the teacher just keeps subtracting time from the whole class's recess because of the misbehavior of a few." It's infuriating, but it's also a chance to send these people love and pray they'll gain enough introspection to find compassion for those not like them without spreading this insidious virus to those most vulnerable. 
Please do not allow yourself to be taken by the flurry of overwrought emotion. Any small, calm thing one soul can do to provide balm against life's sometimes harsh, icy wind buffering another soul will help immensely. Dramatic change comes from the accumulation of small acts of kindness. How many kind "snowflakes" does it take to cause an avalanche of love? Only one way to find out.
This time is an opportunity for the outsider to shine. In the process, be sure to take it easy, or, at least, resist the urge to gloat on the so-called insiders that taunted you for being different. 
Be sure to remember those that are separated from their loved ones by a distance that was once as easy as a car or plane ride. Shoot, a distance could be defined as next door or across the road these days. A chasm is a chasm. Our editors at Lowcountry Weekly are only one of many in this boat, with their daughter across the big pond of the Atlantic. Send love and pray that fears will be alleviated. (Editor's note: She's home!) 
This article was supposed to be much different. For months I was to have the spot that aligned with the first full week of April. That's the traditional week of the Masters and this writer's version of the Super Bowl. I've always felt the world should stop for the Masters. I mean, other than the liquor stores, emergency services, and grocery stores, in no certain order. Now, it appears that the world has stopped and the Masters will likely be played in October. The vast, considerable, albeit nebulous, power of the Augusta National collective was not immune to a bad batch of Mexican beer. (I joke, but there are signs in grocery stores stating that Corona beer is not known to cause the Corona virus.) The silver lining here is I think my head will likely explode at the prospect of fall foliage in Augusta combined with the heart of the college football season. Now that I've day-dreamed, droned on, and digressed enough, back to my point: 
This article was supposed to be about the sons of Latrobe, Pennsylvania. I was writing specifically about Arnold Palmer and Mister Rogers. I'll do that article one day, but for now, what advice would these two gentlemen that ruled the world with their gentleness have to say? I feel that Arnie would have been the first to say that his signature thumbs-up was going to have to be good enough for the time being. To those of you that don't know, he was famous and beloved for his fan interaction. He even commanded his own army. He kept and responded to every letter ever written to him. Shook every hand and signed every autograph request legibly. He had the uncanny ability to make even the briefest interaction so meaningful that a person would tell their grandkids about it. More importantly, thousands of children, and now adults, owe their lives to his charity.
Now, on a wider scale, it comes down to the children, doesn't it? Our future. We're hearing quoted a lot lately that, "we should look for the helpers." That's what Fred Rogers' mama taught him and it couldn't be truer today. Mister Rogers has become a household name again thanks to the wonderful talents of Tom Hanks. I'm reminded of another tumultuous time in our history, 1968. Mister Rogers' Neighborhood premiered during that watershed year that began with the Tet Offensive and included the tragic assassination of Dr. Martin Luther King. Shortly after his show began, Mister Rogers showed the mettle that raised generations, by addressing us after the assassination of Bobby Kennedy. (I suggest YouTubing it along with his words after 9/11.) He wanted to speak to the country about grief and not leaving their children isolated with their imaginations. I can't think of better advice in an era where there's more information than ever to fuel our imaginations. During this time, our imagination is up to each of us. If your imagination is wonderous, be a helper to those who entertain the "What If Demon" and his tantrums as if he's their BFF.
Finally, let's keep in mind we are all literally in the same boat. I'm using the overused and under-understood word, literally,here in the literal sense. This is not hyperbole for the sake of a point. Like 1968, 9/11, and various other periods of time throughout history, life's going to be before Corona and after Corona. Coronavirus has affected the human race across the board and it is an opportunity for collective compassion. I wish I could take credit for the phrase, but I'll definitely repeat it as much as possible. Collective compassion: Think on it, meditate on it, and repeat it in your words and actions to make for a kinder and gentler "alternate reality."