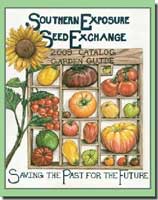 Well, I promise I won't dither on any more about winter damage in the garden. Dealing with it is hard enough. However, that seemed to be the topic of conversation at every garden I visited last week.
It was on every gardener's mind. It's sort of like with the hurricanes; harsh winters just don't happen here. Or, they were so rare in the past that we'd all grown complacent.  
With tremendous thanks to the Beaufort Garden Club and their Garden A Day tours, I hope you got to see some or all of the fabulous gardens last week. There was some incredible horticulture and landscape design on display, and everyone took photos and notes, comparing them with like-minded friends, old and new. When we weren't commiserating over garden problems, we saw some amazing plants – including some new ones that have not yet been seen in many gardens around town.
One of the most striking plants was a brilliant orange Justicia. We used to know this family of plants as Jacobinia, but the plant geneticists have examined the DNA of many plants and discovered while they may look like one genus they are truly another. So the names are changing almost faster than most of us can keep up. I have seen this orange plant under two separate botanical names and, so far, I am unable to discern any differences. Justicia 'sidicaro' and Justicia 'chrysostephana' look alike to me but I am not a plant scientist. Common names include Orange Flame, Golden Crown, Mexican Honeysuckle, Orange Plume and Orange Shrimp Plant. Good grief, two botanical names and five common names! The flowers are so bright they almost glow, and it's a striking plant that would surely be a focal point in your garden. It would like morning sun or dappled light shade. It prefers acid soil like your azaleas and camellias, and it has average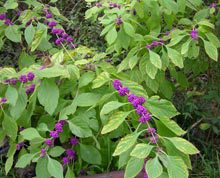 watering needs.  
There were some very interesting plant combinations. One that caught my eye was an old timey blue Mophead Hydrangea in full bloom with a Gloriosa lily winding through it. Gloriosas are tropical vining plants in the lily family. They are deciduous perennials, grow from a tuber, and while they can be grown on a trellis, they prefer to scramble through shrubs. This was the perfect example of how to showcase this plant. I have found Gloriosas to have some remarkable characteristics. In my own garden they do not return every year. Often it appears they have succumbed over the winter, but then they will surprise me a year or so down the line. Their tuber is long and slender, and depending on how much or in what direction it has grown, new growth can emerge in an unexpected nearby location. They seem to like their roots shaded but their leaves in full sun. The tubers are delicate and must be treated with care. The vines too are delicate and brittle; they snap easily. If this happens early in the growing season you may have killed off any chance of flowers. Deadheading the spent flowers is advised as this may encourage repeat blooming – no guarantee on that however.
One plant that appeared in most of the gardens and garnered many queries was the Millettia reticulata, aka Callerya reticulate; I am not sure which is the currently correct name. The common name for this one is Evergreen Wisteria, Summer Wisteria or Japanese Wisteria. Are you seeing the recurring problem with names? To add to the mess, it is not even a Wisteria, although both plants are legumes. This plant is native to Southern China but, unlike the true Wisteria, it is not an invasive here. While it is classified as a vine, it is a versatile plant that can also be kept pruned as a shrub. It is a handsome plant with shiny dark green leaves and deep purple flowers which start in June and repeat sporadically throughout the summer. We saw it on arbors, trellises, fence lines and grown as a shrub. I wish we'd see more of this plant in local nurseries; it is a winner.
So, thanks again to the members of the Beaufort Garden Club and to the Lowcountry Master Gardeners who most ably served as docents every day. It was encouraging to see how well our plant material did survive the hurricanes and ol' man winter this year. No lingering laments in these gardens.