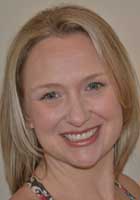 A wise guy I know once quipped, "Knowledge is knowing that a tomato is a fruit; Wisdom is knowing not to put one in a fruit salad."   All quipping aside, this week, I got a chance to put my knowledge to the test.
As part of Baron Baptisite's 40 Days to Personal Revolution plan, I committed to a Fruit Feast, three days on a fruit cleanse consisting solely of raw fruits, eliminating everything else, including caffeine, alcohol, and spices. Add in 20 minutes of meditation twice a day, at least one hour of yoga, and the results are amazing.
In addition to losing almost seven pounds, my skin is clearer and brighter, my eyes are brighter, and I feel like my muscles are hugging more into my bones.   I feel lighter, not just in weight, but in spirit, like something was lifted (maybe a veil of toxins from food?).
Yet while we all like to hear the results of diets and cleanses (I lost 200 lbs in 4 weeks on the cookie diet!) the thing that we really want to know is how it's done.
I went shopping with a grocery list that looked like a mad collaboration between Bubba Gump and Willie Wonka: Strawberries, blueberries, raspberries, blackberries, snozberries, oranges, bananas, melons, apples, pears, cherries, figs – any fruit that looked good also went in my basket. I also added that "knowledge" and picked up avocados, tomatoes, cucumbers, peppers and zucchini (because they are, indeed, flowering fruits. Thank heavens for avocado trees!). I stocked up heavily on Vita Coco, because coconut water is a magic potion (I had to work Harry Potter somewhere into my deranged grocery list).
Armed with this bounty of fresh fruits, I started my cleanse. I started the feast on day one eating fresh whole fruits, working into lunch with fresh guacamole with cucumber chips, an amazing blueberry smoothie snack that afternoon, and gazpacho topped with fresh avocado for dinner.
I kept day two pretty simple – fresh fruit for breakfast, revisiting the gazpacho for lunch (more avocado!) and making fruit pasta for dinner. What, say you, is fruit pasta? Imagine shredded zucchini, topped with tomatoes and peppers, light, refreshing, and surprisingly similar in texture to angel hair pasta. Throw in a smoothie or two throughout the day, and I was never hungry, although I was inexplicably craving edamame.
Day three dawned, and I was still alive, so I hit the fruit bin again, chowing down on a banana, an apple and some berries in the morning, and moving into avocado-tomato-cucumber salad for lunch, topped with lime juice and banana peppers. This was my FAVORITE meal of the whole fruit feast. I went through the day snacking on various fruits (figs and cherries mostly) and topped day three of with another avocado salad.
What were the fruits of my labor?
I proved to myself that I could do it. I did it. I lost weight. My skin firmed up and looks healthier. I feel amazing. I learned that fresh, whole foods really DO make you feel differently and that many of our food have toxins that we need to avoid.
This yogi's advice? Eat whole fresh foods all the time. Buy local, buy organic, and do not over-cook your food or buy processed food. Know the ingredients in your food. Be healthy. Be well. Happy hunting.
If you are interested in participating in a 40 Days to Personal Revolution program, please contact shelley@dancingdogsyoga.com
Recipes available online at: http://www.dancingdogsyoga.com/aboutus/resources/