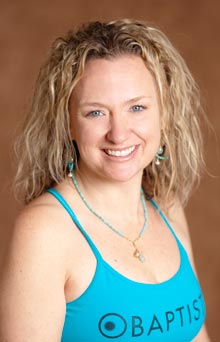 Society could learn a lot from the practice of yoga.  Yoga philosophy emphasizes non-judgment, acceptance, and compassion at its very core.  Take the recent comments by Chick-fil-A president Dan Cathie regarding his company's support of the traditional family unit.   Though his initial comments were not inflammatory, his clarifications were.
"Well, guilty as charged. We are very much supportive of the family — the biblical definition of the family unit. We are a family-owned business, a family-led business, and we are married to our first wives."
He didn't stop there.  He called the generation that supports gay marriage "arrogant" for going against God.  Whew.
These comments caused an immediate reaction on both sides of the aisle.  Boston mayor Thomas Menino even went as far as to urge Chick-fil-A not to open a restaurant in that city, because Bostonians were also "guilty as charged, " and "full of pride for support of same sex marriage and our work to expand freedom to all people."  Menino went on to say that there was no place for discrimination on Boston's famed Freedom Trail, and no place for Chick-fil-A along that famed route.  Many people across the nation have called for a boycott.
Others jump to Cathy's defense and say that this is a media storm designed to demonize a company with wholesome American Values.  Former Arkansas governor Mike Huckabee has called for all of those who support "traditional" marriage to show up at Chick-fil-A on August 1 to show support for the company and the traditional American family.
What is a traditional family anyway?  Is there really anyone out there who doesn't have a gay uncle or gay cousin, or even a sibling?  Do we love our family member any less because of their sexual orientation?  When did we forget that we are all God's creatures and that we are all deserving of respect and love?
A friend of mine pointed out boycotting Chick-fil-A hurts the young people in our community who work there, and we have no idea what their views are.  She's right of course… it is always the people at the bottom of the totem pole who pay the price of these so called "moral" battles.    Yet as a yogi, I find it difficult to stand by and not voice opposition to an attitude of discrimination.  In Baron Baptiste's book 40 Days to Personal revolution, Law of Transformation #10 says clearly, "Be True to Yourself."
There was a time in this country when you could not marry someone of the opposite race or religion.  Thankfully, we look back at those attitudes as disgraceful and discriminatory.   Yet the gay marriage issue still fuels fire and debate.  What is the answer?
Yoga philosophy would say to practice ahimsa, or non-violence; practice compassion and acceptance, and worry about how you are impacting the world.   If we each concentrated on how our own actions affect the world – and stop trying to control how others behave – we would live on a better planet.
As an American I believe that all people are entitled to an opinion and the freedom of speech to express it.  I do not condemn Dan Cathy, but his views on inequality. I believe that as human beings we have the moral charge to stand up for equality.  For my two cents – even though I don't eat meat, fast food or drink sodas,  I support the Chick-fil-A boycott because I believe that all people should be treated equally and with respect.
Shelley Lowther, Certified Baptiste Teacher, E-RYT 200
Dancing Dogs Yoga
1211 Newcastle St Unit 2F • Beaufort, SC 29902
Six Promenade St Unit 1004 • Bluffton, SC 29910
412-2 Vaughn Sq • Vaughn Road • Martinez, GA 30907
Beaufort Studio: 843-263-5864 Mobile: 843-415-3698