The 5th Beaufort International Film Festival Hits Its Stride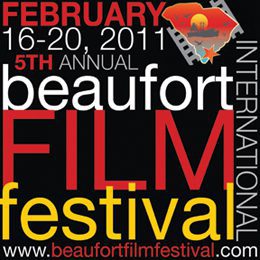 I will sit right down, waiting for the gift of sound and vision
– David Bowie, Sound and Vision
FADE IN:
The scene is a packed movie theater on a summer's night. A few stragglers squeeze through the crowded rows to fill odd seats. There is the muted sound of munching popcorn and whispered conversations. Someone's smoking down front. The lights go dim.
On screen the 20th Century Fox logo and fanfare, then –
FADE TO BLACK
All is dark and silent. Someone coughs. The anticipation is as thick as the scent of popped corn and stale carpet.
ON SCREEN a single line bathes us in an eerie green glow…
A long time ago in a galaxy far, far away…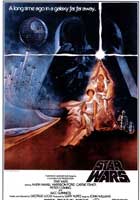 The next 90 seconds will forever alter my perception as a moviegoer – and I was changed several long minutes before Darth Vader swept onto the rebel ship. From the STAR WARS logo, to John Williams' regal theme, to the serene star-scape suddenly disrupted by a chase – two ships, one fleeing another in pursuit – I was transformed. The pursuing ship – the Imperial Cruiser – filled the screen as nothing ever had before. It seemed to fill the theater, too, as though it were flying right above our heads. It just kept coming.
I was still (barely) a teenager when George Lucas & Company rebooted my cinematic hard drive. I was a movie buff before Star Wars, but ever after I have been an aficionado.
The experience – one I recently discovered seems to be common among my peers – literally opened my eyes to the craft of filmmaking. And like any other craftsman, filmmakers start small. Even George Lucas.
The legendary Director, Stanley Kubrick once said, "The best thing that young filmmakers should do is to get hold of a camera and some film and make a movie of any kind at all." In the modern era of competitive and cheap digital movie making, we would add a second thing: show that movie wherever and whenever possible. This is one of the abiding principles of the Beaufort International Film Festival – to serve as an interactive venue for a wide variety of films and the people who make them.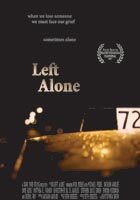 "Festivals like BIFF are very important for filmmakers," says Director Seth Boggess whose film Left Alone is a finalist in the Shorts category. Bogus and his producers will travel to Beaufort from Chicago to support their project. Short films are often a filmmaker's entrée to the bigger things – a way to be noticed – but they are rarely seen outside of the festival circuit.
"As digital technology has made it cheaper and easier to make films, the number of film submissions to the mega-festivals has become astronomical," says Boggess. "This has increased the importance of more localized and regional film festivals. They've become more representative of the independent filmmaking community. If you make a movie, it should be seen."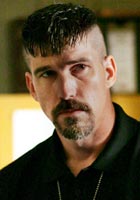 Fans of the critically lauded HBO series The Wire know Benjamin Busch as the volatile Officer Anthony Colicchio. He also appeared in HBO's Generation Kill. Busch says he wrote, produced and directed his short film Bright with a cast from both shows, on a shoestring budget and with very little sleep. Like Bogus, he sees BIFF as the perfect venue. And part of the attraction with a smaller, more personal event is the ability to go one-on-one with the audience.
"An independent film festival draws an audience of people who want to see work that is outside the tired templates of commercial fare," says Busch. "The people who come for these unique experiences are the ones I made my film for. I want to be there to meet viewers and hear their thoughts."
While the majority of attending filmmakers will fly in from around the nation and the globe, Virginia Friedman will drive down from Charleston along with partner Tim Fennell to show their documentary Tap-Out. "The world is running out of fresh water," says Friedman. "Tap-Out looks at water issues, particularly the seemingly water-rich areas of the Carolinas."
Submitting the film to BIFF was no-brainer for the Emmy winning independent filmmaker. "Beaufort
and film is like love and marriage; they go together," says Friedman. "BIIF has a growing reputation in the film community. Filmmakers kiss and tell. It's an occupational hazard, and the buzz about the BIFF has been terrific."
That word-of-mouth aspect is key in a tight-knit artistic community where everyone's connected and a bad experience can offer new meaning to the term "buzz kill." "Natasha, our producer, and I heard about BIFF from her cousin who attends a number of film festivals," says Boggess. "He had great things to say about his experience at BIFF. We are happy to premiere there."
"An independent festival is as close as film gets to stage plays in that we get to be there while the audience watches and then personally connect with them immediately afterwards," says Busch. "It is our chance to have a real conversation about our work."
"That's the idea," says BIFF Executive Director and Beaufort Film Society President, Ron Tucker. He sees 2011 as the year the festival really hit its stride with more than 200 submissions from 24 countries. Each film is a South Carolina premier. "Not only do we have the most diverse selection of films ever, we have more filmmakers attending than ever before," he says. The Film Society took ownership of the festival in 2010 with a series of goals. At the top of the list was to avoid becoming another star-struck paparazzi party for distributors in search of the next Twilight Saga.
"It's not celebrity-driven," says BFS Vice President Rebecca Berry. "We want to keep it intimate, make it more about the films and the people who make them. Without them, we've got no film festival."
However, Berry's quick to point out that should Brad Pitt and Angelina Jolie decide to attend, they won't be turned away. The bigger idea, though, is to expose the filmmakers to The Lowcountry. "For those filmmakers who might one day come back and shoot a feature here, it's all about showing them what we've got," says festival publicist, Bruce Doneff. "In the short time that we have them we bend over backwards to show them a little Southern Hospitality." The ultimate goal, says Tucker, is to help rebuild the feature film industry that once flourished in The Lowcountry with the likes of Forrest Gump and The Prince of Tides. He's extended an invitation to Governor Haley with the hope that she'll attend and learn more about the potential impact of a healthy film industry from the attendees. "A lot of them would really like to talk to her," says Tucker.
Three days of screenings culminate with a Gala Award Ceremony at the USCB Performing Arts Center featuring a pair of Oscar nominees. Academy Award nominee (and long time Beaufort resident) Tom Berenger presents the inaugural Santini Patriot Spirit Award to filmmaker Jonathan Flora. Eugene Gearty, nominated for Sound Design on Martin Scorsese's Gangs of New York, will present the award for Best Feature Film. Composer Charles Denler, receives the Jean Ribaut Award for Excellence in Music for Film. (See the accompanying interviews with Flora and Denler)
Seth Boggess, Virginia Friedman and Benjamin Busch will be there in the audience, each hoping to cross the stage and pick up a bit of validation for their efforts. "They say the mission of the Beaufort Film Festival is to enliven their community by fostering and developing a rich appreciation for the art of filmmaking," says Busch. "My mission is to show [my film] to people with a sincere fascination with film. Beaufort sold me at hello."
Check the complete schedule for The Beaufort International Film Festival in this publication. Purchase tickets and event passes online at www.beaufortfilmfestival.com
BEHIND THE SCENES PASS:
Get more exclusive BIFF content on our FilmFix Blog
Mark Shaffer's email is backyardtourist@gmail.com