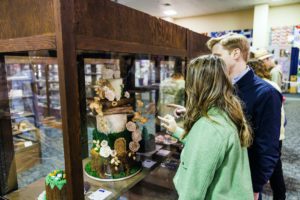 The South Carolina State Fair is now accepting entries for its annual competitive exhibits to be on display Oct. 11-22, 2023 during the S.C. State Fair. Exhibitors from across South Carolina are invited to submit their entries now through Sept. 1 in a variety of categories for a chance to compete at the state's largest event. This year, more than $300,000 in premiums will be offered for award-winning exhibits in agriculture, art, home and crafts, flowers, livestock and more.
"This is a remarkable opportunity for individuals to have their talents and creations showcased at one of the most highly anticipated events of the year," says General Manager Nancy Smith. "The South Carolina State Fair has always been a hub for creativity and community, and we look forward to seeing the outstanding works of our state's talented exhibitors. These exhibits are an important part of our fair and one of our most beloved traditions."
Artisans, crafters, bakers, gardeners and enthusiasts of all ages and backgrounds are encouraged to participate in the competition.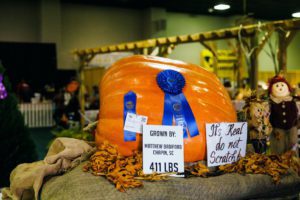 Whether it's a stunning painting, a meticulously crafted woodwork piece, a prize-winning pumpkin, or a mouth-watering pie, the S.C. State Fair offers an opportunity for everyone to showcase their passion and be recognized for their individual talents.
By participating in the S.C. State Fair's competitive exhibits, entrants not only have a chance to win prestigious awards but also gain exposure to a large and diverse audience. The S.C. State Fair, which attracts approximately 450,000 visitors each year, provides exhibitors with an ideal platform to establish connections with fellow enthusiasts and celebrate the vibrant creative spirit of the state.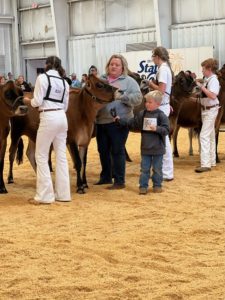 To enter the 2023 competitive exhibits, participants can visit scstatefair.org/competitions and find detailed instructions on how to submit their entries, along with a comprehensive list of categories available for participation. The deadline to enter is Friday, Sept. 1.
The theme for the 2023 S.C. State Fair is "Meet Me at the Rocket." With its towering presence and sleek design, the iconic Rocket is impossible to miss and offers the perfect backdrop for unforgettable memories with friends and family at the fair. The popular phrase has become synonymous as everyone's favorite meeting spot in the capital city. Fortunately, there are many other popular landmarks awaiting everyone at the S.C. State Fair, including the annual competitive exhibits.