Artists dance, write and sing, and they also speak and share their artforms. Three artists, presented by the Arts Council of Beaufort County, are about to speak in Beaufort:
"'Dance Techniques' is for people who want to move like a dancer, and for dancers who want to improve their techniques," explained Caroline Hoadley, a dancer and educator, about her sessions at ARTworks. "People will learn alignment in balancing and in motion, and how to work small muscles you don't know you have. Everyone is born dancing, then people learn to be inhibited along the way. In dance, we ourselves are the art!" September 8 & 9, 6:30-8:30 pm, $12 per class, misscusa@yahoo.com, 843-842-6272/864-608-3878.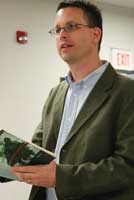 Look closer: a blue house
daubed on the swamp's blue shore,
where a man sleeps
in cobalt dark, a man
with a white face, coy hands
blue in the room's shadows,
in the blue and humid air.
– excerpt from "Blue" by Ed Madden
Ed Madden is the author of Signals (winner of the 2007 SC Poetry Book Prize) and a Associate Professor and Associate Director of Women's Studies at USC in Columbia. He will speak at ARTworks on Saturday, September 13th to present "Leaps, Shifts, & Turns: Exploring Poetic Structures" from 10a.m. to noon. $10 for Poetry Society of SC members, $15 for non-members. To register: pssc.programs@gmail.com.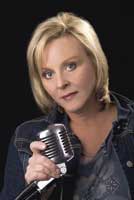 Viola Viola you layed your young life down
from Selma to heaven a suitcase took you out
color-blind angel, battled bigotry
Viola Viola lives on in History
Left your home in the winterland, southbound with a dream
Edmund Pettus Bridge, violence on the screen
freedom summer of '65 is where you had to be
stand up for your fellow man, erase hypocrisy
March 25, Alabama, a long and lonesome road
shots rang out on a hate-filled night, now the world will know
motor city mother, lily white and sincere
gave her life for the civil rights, fought against the fear
– from "Color-Blind Angel" by Robin Rogers and Tony Rogers
National Recording Artist Robin Rogers won 2nd place in the 2007 International Blues Songwriter Competition for "Color-Blind Angel", and she will give a free performance on Saturday, September 13th at 5:30pm, as part of the Street Music on Paris Avenue series in Port Royal. Bring your chairs! For more information about these events, ARTworks, and much more, visit beaufortcountyarts.com.