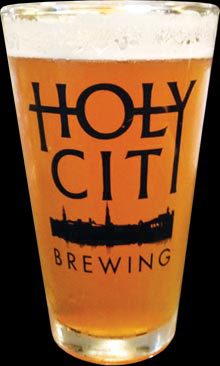 Craft Brews debut at Beaufort's annual waterfront celebration.
"Beer is proof that God loves us and wants us to be happy."
– Benjamin Franklin
Beer. Like so many things – the first date, first car, first apartment – we all tend to remember our first one. My first beer was a warm can of Pabst my pal Ben liberated from the toolbox in the back of his old man's pick up truck. We were 14. It was awful.
I recovered by the time I got to college and soon learned that beer was good, cheap beer was better and lots and lots of cheap beer was best. At some point in our late 20's when we actually began to taste what we were drinking, a few of us realized that most domestic beer really wasn't very good.
In fact, it was terrible. Suddenly a lot of us didn't mind forking over a buck or two more for imports. I still remember my first Guiness (Goatfeathers, Columbia, 1981).
Meanwhile, around this time an entire beer culture was literally beginning to brew on the opposite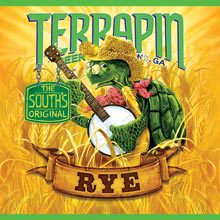 side of the continent. Guys with big beards and tattoos were quietly producing small batches of hoppy IPAs and other robust brews that had all but washed away in a mass marketed flood of Bud, Miller and Coors. This culture grew out of a passion for beer that simply wasn't available. This was about quality, not quantity, and these brewers placed craft above profit. What began in California, Oregon, Washington and Colorado began to spread with a steady momentum that continues to pick up speed like a runaway bus. And that bus is headed straight to South Carolina.
Thomas O'Briant, Craft Brand Manager for Lee Distributors, says Water Festival is the perfect opportunity

to expose consumers to something beyond their "go to" light beer. For the 59th Water Festival O'Briant's chosen to spotlight a couple of beers from eight different craft brewers over the same number of days. Two hail from distant lands: New York's Brooklyn Brewery and Lagunitas from Petaluma, California. But most are regional like Charleston's Holy City and Coastal Empire and Southbound from Savannah.
"This is a great way for us to highlight beers that people can get a hold of," says O'Briant. "They can sample it and then find it at their local package store or bar. We wanted to emphasize some breweries that are in fairly close proximity. The one national brand is Lagunitas simply because they're extremely popular right now and they make fantastic summer beers. But supporting our local brewers is a huge driver for us."
All signs point to a very busy future for O'Briant and his colleagues. According to Brewers' Association statistics, 2013 was a hell of a year for small, independently owned American Breweries. In a time when overall domestic beers sales were down by nearly two percent, craft beer sales jumped by more than 17 percent. And Americans aren't the only ones with a thirst for our indigenous craft brews. Craft exports rose by a jaw-dropping 49 percent over the same period. While brewing behemoths like Anheiser-Busch and Miller experienced zero growth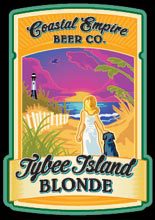 between 2012 and 2013, the U.S. craft beer business grew by 15 percent. To say that the craft beer industry is booming may be an understatement. The movement continues to carve a larger and larger niche out of the mega-brew's market share every year. Across the nation state development boards and lawmakers have noticed, scrapping outdated regulations and laws, clearing the way for local startups and regional expansions of established labels.
When Sierra-Nevada Brewing announced it was building a second state-of-the-art brewery just outside of Asheville, North Carolina, somebody in Columbia figured that as a missed opportunity. The Chico, California-based craft pioneer never considered the palmetto state because of laws restricting production and on-site taps. This is the main reason South Carolina ranks near the bottom of craft beer production in the United States. That is about to change. In June Governor Haley signed the so-called Stone Law, wiping away the old restrictions and clearing the way for established breweries to grow and entice new brewers to South Carolina. It's not called the "Stone Law" for nothing. The sweeping changes were designed to lure another California brewer to the region, Escondido's Stone Brewing, makers of the fabulously named Arrogant Bastard Ale. At this writing sources say Charleston is on the short list for Stone's first east coast brewery.
O'Briant says Charleston has a huge appeal to the craft beer industry. "It's just a natural fit. The city's a world famous culinary destination and has such a huge presence in the tourism industry. There's a lot of movement right now and with the recent changes, a lot more to come."
Industry experts call the South "the craft beer frontier," and many consider South Carolina prime territory for expansion, particularly in the upstate and along the coast.
Beaufort's own Riverdog Brewery (not affiliated with Lee Distributing) turns out "scratch made Lowcountry ales" like their Doovalacky Double IPA south of the Broad in Okatie. And rumor has it there are more small brewing operations eyeing the Beaufort area.
"We've got at least four more gearing up in Charleston at the moment," says O'Briant, "and it's going to get busy statewide. It's been a fun ride to watch this process, to see guys like Holy City double in size and make a whole lot of beer really fast. There's no end in sight."
Water Festival 2014 Beer List
Friday, 18th- RJ Rockers Brewing, Spartanburg SC
Saturday, 19th- Terrapin Beer, Athens GA
Monday, 21st- Brooklyn Brewery, Brooklyn NY
Tuesday, 22nd- Holy City Brewing, Charleston SC
Wednesday, 23rd- Sweetwater Brewing, Atlanta GA
Thursday, 24th- Coastal Empire Beer, Savannah GA
Friday, 25th- Lagunitas Brewing, Petaluma CA
Saturday, 26th- Southbound Brewing, Savannah GA
For more information on the craft beer industry visit www.brewersassociation.org
Visit riverdogbrewing.com to plan a visit to the brewery and tap room or locate their product around town.