The arrival of the colder weather heralds the start of the Lowcountry's 17th Annual Coat Drive, sponsored by FWDG (Furniture Warehouse Design Gallery) and other local agencies. The goal of the coat drive is to provide warm outerwear for members of our community who may not have the means to provide cold weather clothing for their families and children.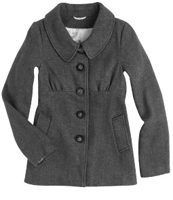 The coat drive has collected almost 25,000 gently used outer garments for families and children in Beaufort County since it began back in 1990.
"The colder temperatures that have arrived in the Lowcountry have caught some families off guard," states Larry Mark, President of FWDG and founder of the coat drive. "We want to make sure that everyone, especially babies, children, and the elderly, have warm clothing in the coming winter months."
The goal this year is to collect 3,500 garments of all sizes and styles between now and the end of February. "Our biggest need is for children's coats," Mark said. "The time change last weekend has children waiting at the bus stop, in some cases, before the sun comes up. It's difficult for that child to focus on a productive day at school when he or she is shivering in the cold. "
Donations can be dropped off at several locations throughout the Lowcountry, including: Furniture Warehouse Design Gallery (FWDG) at Perimeter Walk, Beaufort, BedSmart Downtown, on Carteret Street in downtown Beaufort, The Patio Shoppe located on Hwy 278 in Bluffton, Lew's International Menswear in Port Royal Plaza, Hilton Head Island
While the annual coat drive was founded by FWDG, it has grown to include many local organizations. "From the local businesses, schools, churches, and civic organizations, who are collecting coats on behalf of FWDG, to the distribution outlets who ensure that those in need receive the coats and outerwear- our local citizens make this event the success that it is," said Mark. "There's just something about making sure everyone is warm and cozy on the outside that makes you feel warm and cozy on the inside!" Each year the garments are collected and then distributed to persons in need at no charge.
The coat drive was started 17 years ago by Larry Mark and his family, long time Lowcountry citizens and business owners. Their company, Furniture Warehouse Design Gallery (FWDG) is located at 745 Robert Smalls Parkway in Beaufort, one mile east of the Broad River Bridge, and is the only one-stop-shop for home furnishings and accessories in Beaufort. The Mark Family has received numerous awards recognizing their businesses involvement in the community, including Small Business of the Year, Small Business Person of the Year, Beaufort Gazette's Reader's Choice, and the Martin Luther King, Jr. Humanitarian Award for Business.