The mission of the Santa Elena Foundation is the discovery, preservation, and promotion of the "lost 100 years of European colonization" through the international story of Santa Elena, the 16th Century settlement and colonial capital on present-day Parris Island. Lowcountry Weekly recently interviewed some key players in the evolution of the Santa Elena Project: Executive Director Andrew Beall, Chairman of the Board Daryl Ferguson, and County Council Chairman Paul Summerville, who just announced that the Foundation will be moving into the Federal Building on Bay Street.
Lowcountry Weekly: Mr. Summerville, the County Council just decided to lease the Federal Building on Bay Street, Beaufort, to the Santa Elena Foundation. You certainly had other choices. Why did you find the Santa Elena Project so compelling?
Paul Summerville, Chairman, Beaufort County Council: The Santa Elena opportunity is economically huge for our county and state. What we discovered is that we have an educational asset that is soon to become of internationally importance. Thanks to the research of the Foundation, the nation's top historians agree on one significant fact: Modern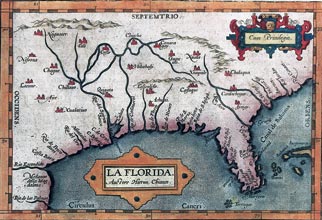 America started right here. We know that the first major European settlement in what is now the United States was Santa Elena in 1569. What is incredible about this is that our school books have taught us that our first colony and settlement was Jamestown . . . founded in 1607. But what the historians clearly point out is that Santa Elena was a complete settlement by 1569. In short, it was here 38 years before Jamestown. We have literally lost the entire first century of our culture. But no longer. Santa Elena came before Jamestown and St. Augustine as a European settlement and colony. And it was based right here in Beaufort County.
These findings basically elevate our region to the importance it deserves in the history of our country. This is a huge watershed event for the county. All of the interest, energy and capital that have to date been directed at just Jamestown or St. Augustine will now be shared with Beaufort County. Personally, it should give all of us a sense of pride and place in the history of our country. However, developing this historical asset will be an enormous job. What the County has done is to start the ball rolling. It will take the full support of everyone in this county to get the project off the ground. It will also require assistance from the state and federal government. But we have two things going for us. First, we have the Santa Elena Foundation. And they have the level of talent we need to guide this program. Second, almost everyone who has reviewed the historical findings of Santa Elena gets excited about its potential.
Lowcountry Weekly: Dr. Beall you are the Executive Director, or CEO, of The Santa Elena Foundation. One year ago, no one had heard of Santa Elena. Now we hear that we have an internationally significant historical site in our backyard.   And the County has basically set aside a major downtown building to help you get underway. How did so much happen so fast?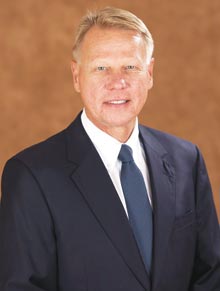 Dr. Andrew Beall, Executive Director, The Santa Elena Foundation: The most important thing we did was to assemble a very strong board of directors. Four of them either ran a Fortune 500 company or major divisions of large enterprises.  Furthermore, before we did anything we brought together the nation's leading 16th century historians to verify our research. Thus, we have both Dr. Eugene Lyon and Dr. Michael Francis on our advisory board. They are two of the most respected historians in the country. We also invited Dr. Paul Hoffman to join our advisory board. Paul is the noted 16th century historian, professor, and author who teaches at L.S.U. Then, we went a step further. We invited Dr. William Kelso, Historic Jamestown's renowned historian and archaeologist, to join our Advisory Board. As a result of this depth of historical expertise, none of our claims have been challenged.
Lowcountry Weekly: You've mentioned that you see the Bay Street building becoming a "living history experience." What do you mean by that?
Dr. Beall: We have an incredible story to tell about how the Spanish and Pedro Menendez, their first governor, first settled America. Of course it is also a story of how Santa Elena, on Parris Island, was Europe's first major settlement in what is now the U.S. But our Santa Elena Center on Bay Street will not be a museum. We want to tell the story of Santa Elena,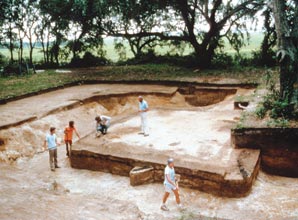 the colony of La Florida, and the leadership of Pedro Menendez. I promise you it will be as entertaining as it will be educational. Furthermore, this story is so broad that the exhibits, entertainment, and presentations will frequently change. That means that when a resident or tourist leaves our Center they will probably be saying, "I will be back next month. I want to see the new exhibit or the new presentation."
Lowcountry Weekly: When do you expect the Santa Elena Center to open?
Dr. Beall: We will take occupancy of the building in July of this year. However, it will take us at least six months to ready the building with two major exhibit experiences. I see us having a "soft," or test drive opening, during the first quarter of 2016. And we would like to have a highly promoted "hard opening" during the first two weeks of November.
Lowountry Weekly: Dr. Beall, what will be the first two major exhibit-experiences that you would like to see when you open your doors?  
Dr. Beall: Spain has developed a very interesting exhibit that tells the story of our "lost first century." We hope to buy that exhibit and modify it so that it is historically more complete. Also, no one has told the story of Don Pedro Menendez. He was much more than the first European colonial governor that lived at Santa Elena. He was an extraordinary seaman, conquistador, and military leader. He was a real life John Wayne . . . times four. However, his story has never been told. We intend to tell his story in a major "living history" exhibit.

Lowcountry Weekly: Daryl, you are the Chairman of the Board of the Santa Elena Foundation. How does the Board operate to tackle such almost unthinkable goals . . . goals like developing a project of international significance?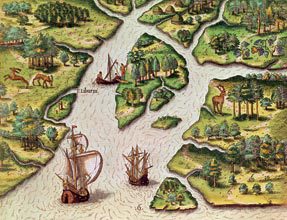 Daryl Ferguson, Chairman of the Board: Most of the people we have brought into the Board have run major U.S. companies or organizations. We run the Foundation more like a business than a Foundation. There is no question that creating an international center and encouraging the Marine Corps to re-open the archeological site are difficult and complex tasks. However, many of our board members have tackled that level of difficulty for years. Andy Beall is an exceptional Executive Director and leader. He is also really fun to work with. You can see his touch in everything we do. We have a History and Archaeology Committee under the board guidance of Dr. Larry Rowland. Retired General Garry Parks heads our relations with the Parris Island Marine Corps Command. More than anything, he insures us that we are living up to the standards required by the Marine Corps. Stu Rodman leads our Public Affairs activities. However, we use him in multiple areas. If we had an Executive Committee, he would be the chairman. Dr. Charles Cornett, who is a retired Superintendent of Schools, has one job: Change the history books. Eric Esquivel, who is CEO of the Hispanic educational training company, LaIsla, leads our Hispanic relations. Andy is our CEO and leads our fund raising efforts. I focus on Marketing and developing longer range plans with Spain and with the U.S. government.
Lowcountry Weekly: Daryl, shouldn't the Santa Elena project also be of significant importance to the state?
Daryl Ferguson: State support will be essential for the Santa Elena project. We will need their influence, tourism promotion, and money. Senator Tom Davis has led our effort to get the state's attention to this opportunity. Recently, Mr. Bobby Hitt, South Carolina's Secretary of Commerce, invited me to give him an update on the project. After I summarized our plans he made this comment: "Daryl, this is no longer a Beaufort County project. It is a state and national project. We will get behind Santa Elena." Last week Senator Davis informed me that he'd talked with Governor Haley and she would like to convene a meeting where key state officials can discuss how they will help us. Well done, Senator Davis.
Lowcountry Weekly: Dr. Beall, it seems that the Santa Elena Project could be a direct threat to St. Augustine or Jamestown, Virginia. Have you received any negative reaction from these two centers of early American tourism?
Dr. Beall: On the contrary, we are getting their support. We helped ourselves when we invited their key historians to join our Advisory Board. We gave them every opportunity to review our historical claims. But moreover, we strongly believe that if we work together, we will be promoting the entire history of early America. And that should stimulate more Americans to visit all three locations. St. Augustine offers the Spanish architecture that you will not see anywhere else. Jamestown does a great job of informing us what happened after the Spanish influence died down. And we have the opportunity of telling the entire story of America's lost century and how Santa Elena and Don Pedro Menendez became Europe's first leader in America.
Lowcountry Weekly: Andy, what level of help are you going to need from within Beaufort County?
Dr. Beall: We will need almost three million dollars to equip the Santa Elena Center with the equipment and manpower to open our doors in 2016. The County kicked off the fund raising by providing us the location. Now it will be up to every resident in the County to step forward. This project will not succeed if we just step back and watch it. We will need people to "get involved." Why will people want to "get involved?" Because it is one of those rare projects that REALLY MATTERS. History is one of those things that brings us closer to our country. When we understand the enormous risks that our first settlers took, it makes us feel closer to our country. It reminds us of the sacrifices that our ancestors took to make our life possible. To tell this story of our first ancestors we will need those who have the ability to "buy" a small or large exhibit or room . . . We will need many businesses to put their name on our First Contributors Wall. We will need school children to raise the necessary funds to purchase the flags that will circle the front of the building. But what I will promise every contributor is this: You will not be just helping us record history. You will be part of a group that is making history.
For more information visit the Santa Elena Foundation.