Penn Center to honor Phylicia Rashad and Mary Inabinett Mack at 7th Annual 1862 Circle Gala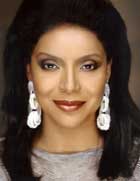 The historic Penn Center, Inc. will hold the 7th annual fundraiser 1862 Circle Gala and Awards Banquet on Saturday, May 1, 2010 at The Lyceum on Parris Island.  The reception and silent auction will begin at 6:00 p.m., with dinner and the awards program following at 7:00 p.m.   Last year's gala was attended by over 400 guests. The celebration marks 148 years of the historic Penn Center's service to the community in education, preservation and in the arts.  This year's gala theme is "Pathways to Understanding History and Culture:  Literature, Theater and the Visual Arts."
The 2010 Gala will honor two illuminating women in the field of the arts. The first is Phylicia Rashad, award-winning actress, singer, producer, activist, and preservationist.  She is the first African-American actress to win the Tony Award for Best Actress for her theatrical performance in the 2004 revival of Lorraine Hansberry's "A Raisin in the Sun."  In 2009, she was awarded the NAACP Image Award for Best Actress in a comedy series; and was also nominated for two Emmy awards  and received two People's Choice Awards. Best known for her role as Claire Huxtable in the long-running television hit, The Cosby Show, Ms. Rashad has continued to re-invent herself, most recently in her directorial debut of August Wilson's play, Gem of the Ocean, and as a spokesperson for a women's health and weight loss program.  An active participant in charitable and nonprofit organizations, Ms. Rashad is dedicated to the importance of fine arts in education.
Mary Inabinett-Mack is a local icon in the world of art collecting – she is the proprietor of The Red Piano Too Art Gallery on St. Helena Island, South Carolina.  Her business has launched the careers of more than twenty emerging artists and her gallery has featured folk art of hundreds of artists.  Her career in the health care industry has spanned fifty years as a registered nurse in New York and later the Deputy Executive Director of the Beaufort-Jasper-Hampton Comprehensive Health Services, Inc. in South Carolina. Ms. Mack also served as the first African American female Chairperson of the Penn Center Board of Trustees and has been actively involved in numerous health and community organizations.
The 1862 Circle recognizes local and national leaders who embody the spirit of Penn Center and who serve as advocates for the enduring history and culture of the Sea Islands.
Established in 2003, the 1862 Circle has inducted previous notables, such as Congressman James Clyburn, Congressman John Lewis, Courtney Siceloff, Emory Campbell, Honorable Ernest F. Hollings, James Denmark, Jeanne Moutoussamy-Ashe,  Jonathan Green, Juan Williams,  Phillip Simmons,  The Penn Club, Inc., Thomas Barnwell, and  Vernon Jordan
The 1862 Circle Gala will include fine dining, a silent auction, live entertainment, and a cash bar.  A newly commissioned painting, "Love for the Arts", by James Denmark will be unveiled, with a giclée limited edition sale.  Formal attire is preferred.  Reservations are $100 per person or $800 per table. Event sponsorships are available for $2,500 to $25,000.   For reservations and corporate sponsorship packets, contact the Penn Center at (843) 838-2432 or email info@penncenter.com.  Advance reservations are required by April l6th.  Payment by check, money order or credit card may be mailed to P.O. Box 126, St. Helena Island, SC 29920. All proceeds will benefit Penn Center, Inc.,  a 501(c)3 non-profit organization.