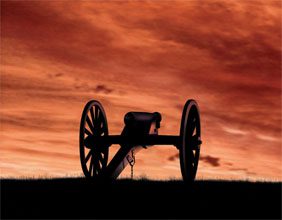 The Beaufort History Museum, in partnership with the Beaufort County Library, will present a lecture on Monday, October 24
th
called Songs of the Civil War.
            Looking for a different type of history program? Then, this one is for you! Rock in your seat and sing along with the music as you enjoy a lively and entertaining multi-media presentation featuring excerpts from the soundtrack of Ken Burns' 11-hour television series, The Civil War, broadcast by PBS in the fall of 1990. The music not only tells the story of homesick soldiers, forlorn wives and grieving widows, but also of the unity, hope and national pride of the time.
            The presenter for the lecture is Beverly Eggert, a retired Beaufort County English teacher who now focuses on her four passions: reading, writing, researching, and teaching. A skilled historic storyteller, she also is the coordinator of the October Lecture Series presented in partnership by the Beaufort History Museum and the Beaufort County Library. In addition to being a featured presenter for the Lecture Series, Beverly also has been a presenter for the Santa Elena History Center and the South Carolina Humanities Festival 2016.
            Songs of the Civil War takes place at the Beaufort Branch Library at 311 Scott Street from 5:15 – 6:45 pm. It is free to the public but donations will be accepted. Registration and updates on future history lectures in the series may be found on the Museum website at beauforthistorymuseum.com.
            Beaufort History Museum, located in the historic Arsenal, has evolved to focus specifically on the history of the Beaufort District. It strives to manage and display artifacts and documents held by the City of Beaufort, telling the compelling stories of this area from the early 16th Century until modern times. The Arsenal address is 713 Craven Street. BHM's hours of operation are 10:00 AM – 4:00 PM Monday – Saturday.
            The Beaufort County Library System is a free and accessible marketplace of ideas, information, and culture that fosters learning, community, and information literacy. The Library provides open and guided access to a wide variety of media and programs to inform, inspire, and empower all its patrons in their pursuit of lifelong learning, personal enrichment, and cultural understanding. The library system operates five branch libraries throughout Beaufort County and library cards are available free of charge to all county residents and property owners. It offers free access to millions of items through a combined online catalog and digital library.
            The Beaufort District Collection (BDC) is the Library's special local history and archives unit. BDC staff and docents are stewards who collect, protect and share a research collection of permanent value about local history, Gullah culture, the natural southeastern coastal environment, family history and archaeology. For the BDC's hours of operation, please visit its website at www.beaufortcountylibrary.org