March is Women's History Month, and USCB Center for the Arts has been celebrating with a host of special events that will culminate on the weekend of March 24 – 26 with a Women's Wellness Retreat.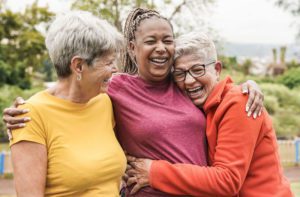 GIRLS JUST WANNA HAVE FUN PARTY!

Friday, March 24
Time: 6:30 – 9pm
Location: USCB Center for the Arts
Tickets: $15
​Kicking off our incredible retreat is our 'Girls Just Wanna Have Fun' party! Bring your friends and your dancing shoes for a night full of fun, music and laughter!
WOMEN'S WELLNESS FAIR
Sponsored by Beaufort Memorial Hospital

Saturday, March 25
Time: 11am – 2pm
Location: USCB Center for the Arts Lawn
FREE & Open to the Public
Enjoy an amazing outdoor wellness fair featuring yoga, massage therapy, health vendors, and health services from CHiP – Beaufort Memorial Hospital's Mobile Wellness Unit providing various free or discounted screenings!  This event is FREE and open to the public.
​
HEATHER LAND
Comedian, Author and Singer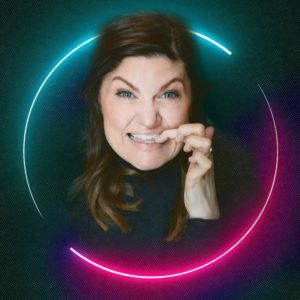 Saturday, March 25
Time: 7:30pm
Location: USCB Center for the Arts
Tickets: $40 Adult, $35 Senior/Military, 
$25 Student
Comedian, author, and singer Heather Land tells it like it is with sarcasm and Southern charm. Practically overnight, Heather burst through the clutter of the online world with her hilarious and witty videos, which have garnered more than 300 million views. After privately sharing her funnymusings about the oddities of daily life with her immediate friends, they dared her to share them publicly. When she reluctantly posted online, millions of people shared the videos and a true social media star was born. 
 Heather's audience was first drawn in by her quick wit filtered through a high-pitched Snapchat voice changer, but they have remained connected to her because of the way she shows us how to laugh at the chaos we all live through on a daily basis.
WOMEN'S WELLNESS RETREAT CLASSES

Featuring everything from Cooking to Finances to Self-Defense and more, Women's Wellness Retreat Classes are all located at USCB Center for the Arts. They begin with a Keynote Session, attended by everyone, then break out into two sessions – Block A Classes in the morning, Block B in the afternoon.
Keynote Session: Laughter from the Heart, a Laughter Yoga Experience
With Brittney Hiller
Saturday, March 25
Time: 9-9:45am
​Brittney is a possibility coach, wellness entrepreneur, and the owner of Effervescence Yoga Studio & Spa in Port Royal, SC. She began her journey of joy and wellness as a teenager and has practiced and developed wellness modalities along the way. In our time with Brittney, we will learn how the art of laughter helps heal the body from stress and experience the four key elements that comprise laughter yoga. Walk away with your mind, body, and spirit joyful and rejuvenated after this fun and interactive experience of laughter and connection!
To see class listings and register for the Women's Wellness Retreat, visit www.uscbcenterforthearts.