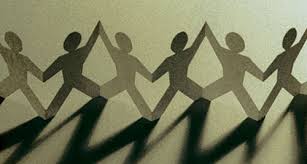 We all know what it means to "pay it back," whether it concerns a debt to a friend, rich aunt, or credit union for instance. Pay it forward means paying someone to whom you do not owe an explicit debt – a ripple effect of kindness whereby the beneficiary of a good deed repays it to others instead of to the original benefactor.
Doing something nice for someone you may scarcely know can often launch a chain reaction of benevolence, the opposite of the dreaded "vicious cycle." How nice if we were to live in a world where doing good deeds was self-perpetuating and its own reward. Social psychologists have studied related phenomena for years under the heading of "altruism," yielding field research that can remind you of episodes from "Candid Camera."
Several wonderful examples of paying it forward brightened my life recently. One sequence started humbly at Family Dollar on St. Helena. Parking our car, we noticed a 30-ish man, burley and energetic, wrestling a large, bulky cart of soda cases from his truck into the store. Big as he was, artfully jockeying that cart was no walk in the park. I was right behind him, wondering if there was some way I could help him as he wedged his way through the door. Instead, he stopped as he entered the store, turned around and held the door for me.
A few minutes later after a quick spin down the aisles I checked out at the register, just behind a pleasant looking older woman – she looked to be at least 80 – who was hunched over. She paused just before leaving the store as she pocketed her change and accidentally dropped a dime in the corner near a pile of those plastic hand baskets people use for small purchases. I offered to help her search, for which she was very grateful, but we couldn't seem to find that dime. Reaching into my pocket, I handed her a dime and said, "Here, this is just as good as the one you lost." Most graciously, she thanked me as if I had practically saved her life. "Bless you," she said. I told her she was certainly welcome and walked outside feeling wonderful if a little embarrassed and thinking that was the best dime I ever spent in my life.
Is there something special about Family Dollar? Maybe so, or not, but the following week a man about my age there offered me his place in line when he saw that I only had two items compared to his half dozen or so. My immediate impulse was to try to figure a way to help someone else. But it's not just this particular chain of stores. Similar acts of kindness (civility?) have been offered me and our friends since we moved here nearly a decade ago. As recently as yesterday, a Publix employee walking me out to my car took the electric cart back from me and said "have a blessed day." A very nice gesture and though perhaps ordinary around here, it simply does not happen all that terribly often in other places I've lived around the country.
I'm concluding lately (yes, whatever took me so long) that small acts of kindness are perhaps the best investments one can make. They often take little or no time, money or effort, are usually very well received, and one just feels so good afterward – even better than when contemplating a condensation-streaked glass of lemonade on a scorching summer day.
Sometimes the act of paying it forward gets shrouded under the cover of an edgy personality or a broader agenda. My favorite big band leader, the incomparable Glenn Miller, provides an interesting example. Miller was widely known as a clever, relentlessly driven businessman who bent over backwards trying to anticipate and deliver what audiences wanted to listen and dance to. If asked to describe him in one word, my strong hunch is that "taskmaster" would have topped the list among those who knew him personally.
Running parallel to his business savvy was Miller's steadfast dedication to nurturing talent in his organization. Perhaps his best known "girl singer," if I may be pardoned for using period language, Marion Hutton arrived on Miller's doorstep at the impressionable age of 17. The Millers, Glenn and his wife Helen, became Marion's legal guardians. According to a young musician and writer who worked with Miller and knew him well, George Simon (see "Glenn Miller and His Orchestra," Da Capo Press, 1974), Miller was domineering and manipulative but "I do remember how kind Glenn was to Marion and how much he impressed upon her that he wanted her to appear as the all-American girl." Said Hutton ("I've Got a Gal in Kalamazoo") years later, who matured into a lovely woman with a serious interest in psychology, "He was like a father" and "represented a source of strength."
Miller likewise had an enormously positive impact on one of his best arrangers, Bill Finegan ("Little Brown Jug," "Sunrise Serenade," etc.). As he recalled, "Glenn was very patient with me. He'd explain to me that I was not the only one who could get stuck writing under pressure and admitted that he'd sometimes gotten stuck too and that he had called [arranger/composer and bandleader] Claude Thornhill to bail him out." So the powerhouse impresario Miller, "not a tolerant man" according to Simon, had a softer side after all and a finely tuned palette of behavioral options for helping to push his bandmates forward.
Shortly after encountering the soda man and dime woman at Family Dollar, we found an enchanted spot on the beach at Hunting Island. High clouds, dreamy clusters of sea birds, a gentle ocean and people from two to ninety-two it seemed. Two ladies who had camped out near us, Leslie and Vicki, were kind enough to chat with us for a few minutes and even kinder to volunteer than they enjoyed my column. Perhaps unwittingly, they paid it forward with me in a matter of a few wind and sun swept seconds. I write for Lowcountry Weekly because, well, I love the paper and have always liked to write. The occasional compliment, though, often goes a long way toward keeping me on track. I just wish I could have thought of some way of repaying their kindness. Sometimes that simple smile and a "thank you" seem to fall short. Maybe we shouldn't stumble into the trap of over-calculating life's personal exchanges, though.
My days of pondering social science investigations based on sometimes mathematical theories of social exchange, the "this for that" particulars, so to speak, are a distant memory. Far more gratifyingly one can quietly go about one's business of just being a human. Acts of paying it forward go a very long way and cost us no more than taking a breath.
Maybe folks in these parts are just naturally good payers forward and this has helped to gain Beaufort its reputation as America's "happiest seaside town." In for a penny, in for a pound? Or maybe just a dime.