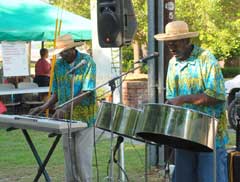 Bluffton's beloved Village Festival is back for its 32nd year…
The Rotary Club of Bluffton invites you to celebrate Bluffton at the 32nd annual Bluffton Village Festival. The festival, commonly known as Mayfest, will be held on its traditional date of the day before Mother's Day which is Saturday, May 8th from 10:00 to 4:00. The 2010 event promises to be a day full of celebration of the arts, community, and Bluffton fun!
"Mayfest is a beloved Bluffton tradition and this year's event is shaping up to be one of the best," says event chairman, Karen Lavery. "It's a celebration of community and the arts, with a lot of fun rolled in! We hope to see people from throughout the Lowcountry and beyond come and enjoy the fe
stivities."
The festival will feature many unique and quality art vendors, food, music, a Civil War reenactment and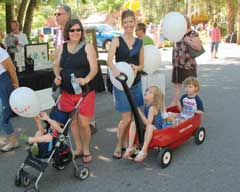 a Mayfest favorite, the Ugly Dog Contest. New this year will be a Kid's Luau Carnival presented by the May River Montessorri School from 10:00 to 3:00. Face painting, a Limbo contest, fishing tent, and more awaits kids of all ages. Another special area will be the Carson Cottages, featuring music and entertainment throughout the day and tables for festival goers to relax, enjoy the music, and rest their weary 'Fest' feet!
The festival will continue into the night at the Promenade with the music event The Village Party After Hours. The Party will be from 6:00 to 10:00 and will be a $5  per person admission. VIP table seating is also available for reservation at $250 for a table of 8. Live entertainment slated to perform includes The Chilly Willy Band, The Chris Stevers Band, The Trainwrecks, and JoJo Squirrel. Food and beverages will also be for sale.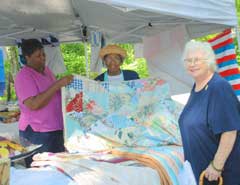 This years Mayfest sponsors include title sponsor, Modern Classic Motors & Hilton Head Honda, NHC Healthcare, your hometown provider of rehab and nursing care, and media sponsors Bluffton Today, Bluffton Breeze, Bluffton Sun, Hilton Head Monthly, Adventure Radio, WHHI TV, CH2 and Lowcountry Weekly. For information about sponsorship opportunities or general festival information call the information line at 843-815-2277 or through the web site at www.blufftonvillagefestival.com.