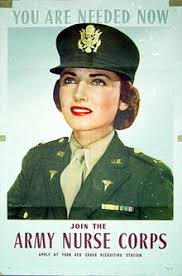 Ninety-eight years ago, U.S. President Woodrow Wilson pronounced November 11 as the commemoration of the armistice that ended the "Great War," WWI, with these words:

"To us in America, the reflections of Armistice Day will be filled with solemn pride in the heroism of those who died in the country'€™s service and with gratitude for the victory, both because of the thing from which it has freed us and because of the opportunity it has given America to show her sympathy with peace and justice in the councils of the nations…€"
The holiday was renamed Veterans Day in 1954 and we have been celebrating November 11 ever since, with the observance expanded to include remembrance of all the veterans of U.S. Armed Forces. It is a solemn day anchored to the brave service of millions of Americans: 16.1 million living veterans who served during at least one war, 5.2 million veterans who served in peacetime. About two million of these veterans are women. For many people, the holiday revolves around parades, store sales and perhaps a day off from school or work. But it is far more than that.
We lose many veterans each day and the World War II generation is rapidly leaving this earth. Thankfully, we have many books to turn to in order to relive and commemorate these fallen heroes. Terrific new books come out every year – €"including many by younger authors. As done for the past few years, this column is dedicated to a few more of these as we head into a profound national tribute.
The Fleet at Flood Tide: America at Total War in the Pacific 1944-1945 (James D. Hornfischer: Bantam Books, 2016)
Readers who have reveled in James Hornfischer's previous U.S. naval history tomes will be thrilled with this latest exploration of how we won the war deeply stained by the lowest depths of hell. Fleet is masterfully researched and written, a given with Mr. Hornfischer. Where he truly excels is in exquisitely weaving together the strands of history that encompass geopolitics, technology, and human endurance. The author's special focus on three WWII Pacific war titans – Admiral Raymond Spruance, amphibious assault giant Admiral Kelly Turner, and bomber pilot extraordinaire Paul Tibbets – facilitates a rolling narrative that is both histiorically deep and personality rich. Fleet is also resplendent in combat details. I have written many times about the generatin that was indeed truly the greatest. Fleet makes their case in spades. It also takes the reader on a ride for the ages and makes one proud all over again of America's hard-earned claim to global eminence.
Pearl Harbor: From Infamy to Greatness (Craig Nelson: Scribner, 2016)
For anyone searching for the definitive story of America's dreadful plunge into WWII, this is probably it. Nelson spares few details as he guides the reader through the labyrinth of political and economic machinations, bogus negotiations, trade war bombast, arms buildup (Japan through the 1930'€™s, the U.S. only after we were already in the fight), endless politicking, and crippling mutual ignorance of what each side confronted. No, Japanese pilots weren'€™t all nearsighted, bucktoothed and inferior opponents. And no, Americans weren'€™t a bunch of lazy miscreants drunk on milkshakes, lascivious dancing and the superficial trappings of capitalism. Could rampant racist stereotyping have ever been more threatening to world peace?
Nelson is a master at integrating historical narration with eyewitness accounts of the carnage and aftermath, right through to the Medal of Honor awards at the end of the book. Representative quotes are to be found on virtually every page. As a sample,
"Moored at Pearl'€™s submarine base, the eighteen ships of Lieutenant Commander William Specht's Motor Torpedo Boat Squadron were still in working order, and their crews began rescue operations. Seventeen-year-old Mal Garcia was working dock detail during the attack when an officer yelled, "Hey, coxswain, get that whaleboat out of here." Mal considered telling the superior he was actually a radioman on submarine tender Argonne, but then remembered that you can'€™t argue with a commander and spent the rest of the day helming an eighteen-footer, ferrying the dead and wounded. He later said that Pearl Harbor aged him from seventeen to maybe thirty-five, and that later he tried to remember what it was like to be a teenager, but couldn'€™t. He would spend in time twenty-two years with the U.S. Navy…
"'€˜I remember one fella that – I will never forget this one – €"about him reaching up for the gunnel, trying to get out with his hand coming up,'€™ Bert Davis remembered. 'And I reached down to help him, and I grabbed him right around his arm and I started pulling, and all the skin came right off in my hand. But that'€™s the thing that sticks in my mind all the time, and I have nightmares sometimes about it. But you try and you do your best.'"
Spoiler alert: do not open this book unless you are prepared to be immersed in combat scenes. The pages are alive with death – and the searing urges to defeat it:
"Sixty percent of Pearl Harbor casualties were second- and third-degree burns. There had been fires at every airfield; both on and within the Arizona, California, Curtiss, Downes, Nevada, Pennsylvania, Shaw, and West Virginia; and on the oil that floated on the water of Pearl Harbor. Many of those burned had escaped through that water and were coated in marine fuel. To get to Ford, thousands of survivors had stumbled through roiling black clouds of smoke, many naked, dripping oil, sheathed in blood, screaming in pain. '€˜The only thing I could see were their eyes, lips, and mouths,'€™ a survivor said. '€˜Their mouths were reddish; their eyes looked watery. Everything else was black.'€™ With no time or enough equipment to clean off that oil, treatment proceeded anyway. Burned skin was cut away with scissors. To draw out the heat, tannic acid was sprayed on with Flit guns. Saltwater baths drew out the liquid. All of this was gruesome to perform, and excruciating to endure."
Despite my reading most pages at least twice, this incredible book flew by for me. We are all in Mr. Nelson'€™s debt for this towering monument.
And If I Perish (Evelyn M. Monahan and Rosemary Neidel-Greelee: 2003, Anchor Books)
This is a scholarly, reflective book for anyone whose life has ever been lifted or perhaps even saved by nurses' noble efforts. The authors' words speak more elegantly than reviewers can in praising their work. From the North Africa campaign in WWII:
"[Lt. Theresa] Archard appointed three nurses to care for Jimmy [who was brought to the hospital with his intestines '€œjust about shot to pieces'], each to work an eight-hour shift around the clock" . . . Lieutenant Margaret Sramcik, a native of Ohio, took the first shift. Between administering blood transfusions, plasma, and normal saline intravenously, she used a nasogastric tube to suction fluids out of Jimmy's stomach. She also changed his position to guard against pneumonia, and injected him with morphine to dull his pain. It was an intense, full-time job and it went on for days . . . 'I'€™m afraid the nurses spoiled him rotten,'€™ Archard wrote. '€˜He was twenty, but he looked sixteen, and every nurse adopted him. He was everybody's kid brother."
Our soldiers were in terrific hands then and they still are. When a service duty morphs into a career and then into a calling, as it did so often with Army nurses, we are all in good hands. And hearts.