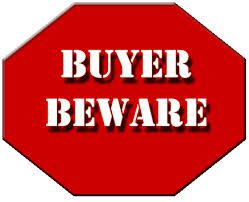 "Happiness is having a large, loving, caring, close-knit family in another city." – George Burns

Most of us bewitchingly blissful souls, miserable wretches and those in between seem to spend a soul withering amount of time focused on happiness, both our own and that of others. Even back in my academic days, the science of human happiness was built on often intriguing research.
That research has continued for decades. One solid finding concerns money. Can more of it buy greater happiness? Well, sort of. Up to about $75,000 a year the answer is yes as we all need enough funds to support health care, feed, clothe, and shelter ourselves . . . with enough extra for a few frills. Maybe a night out with the gang. After that $75k, though, having more money contributes little to additional happiness. Had someone confronted me with that fact when I was still a struggling student, I might have laughed out loud. That kind of money seemed almost beyond reach and finding a five dollar bill, enough for a rack of ribs in Chicago, would have made me ecstatic. More on ribs shortly.
Enter Harvard. They've identified some twenty habits that facilitate happiness. These include showing gratitude, such as for the everyday details like pretty flowers or sunsets and the sometimes battering affection from your dog; warm, dependable friends; continual learning; doing what you love (sure, easier said than done); living in the present, laughing a lot, being grateful often, being optimistic, and doing good. Actor Henry Winkler put a comedic spin on much of that wisdom when he noted recently in "Vanity Fair" magazine that his idea of perfect happiness was "the entire family being healthy, being on the set of [the HBO dark comedy series] Barry, and a rainbow trout on my line."
With the woeful daily news depressing enough to bring American Pharoah up lame on a fast track under Victor Espinoza, I've been on extra alert for happy, kind, supportive and helpful people, those who seem wired to bring a smile to your face. And make you happy. Happily, several of these folks have brightened my life lately when good fortune seemed a bridge too far, such as when I triple-fractured my wrist. Here are a few of my recent favorites, some of which you are welcome to leverage or just plain swipe.
When I say ribs are a big deal to me, I mean it. Recently, this was reinforced close to home—my own back yard —when I slipped on a wet surface and fell face first onto the ground. In the 1/1,000th of a second I had to avoid hitting my head, I scored a grand success that was badly offset by my ribcage bearing the brunt of the crash. Nothing broke, but the pain only grew for days as routine tasks turned herculean. For a week or so, all I could think of was ribs.
Enter Island BBQ Grill, a small take out cookery at 526 Sea Island Parkway. Their ribs are as good as any I recall from my years in Chicago when finding that $5 bill for such a treat meant they were forever unforgettable. This was back when a hotdog cost a dime and a Polish sausage with the works 15 cents so you can imagine how infrequently the ribs won out.
Offsetting the sweet, smoky air and the highly responsive service, Island BBQ Grill is understandably modest on amenities, like parking, but long on great food and friendly service. The delightful owners are Gigi Moore and John Singleton, and unlike many of those old Chicago joints, they also feature excellent sandwich, seafood, and dessert selections. The bread pudding I tried was the best I can remember. John and Gigi can be commended for offering up some soul and heart-warming fare that is highly competitive, assuming you don't arrive in a Winnebago or Airstream. To John and Gigi, my warmest and smokiest regards… and can we get an extra napkin or two next time? My rib munching etiquette seems to have declined a bit over the years.
Speaking of food, the employees at Publix here in town remain the friendliest and most helpful that I've ever encountered at a grocery store. A special shout-out to my friend Joe who had the sartorial good sense to compliment me on my ESPN t-shirt. It was a gift from my brother, who works there after a long run with Reader's Digest. Getting a similar shirt for Joe made me feel especially good for days on end, and may he wear them in good health.
Then we have the many pharmacy workers around town, whose focus on customer satisfaction is an extra godsend when you're hurting. One of my absolute favorites is Tamira at CVS in Port Royal. Seeing me banged up recently, complete with black eye, brought out a positively medicinal response. While she wears a name tag, I don't any longer but she remembered my name and for a glorious moment she acted like the sister I never had.
If I may save the best of the best for last, my recent injuries prompted me to explore alternative transportation. There may be 13,000 taxis in New York, but I'd bet even money that none are more gratifying than the whole hustling team at Happy Taxi Cab Company (843-575-5000). A call often connects you with their ace dispatcher, Mike, who answers the phone with a reassuring 'yep you've reached the right place' "taxi." A quick determination of your destination and timing and out goes a call to his blue ribbon—dare I say happy?—team.
I drove many times with David North, about my age, who reminds me of those shows that feature people who have worked nearly every sort of job on the planet, including two cab companies. One of his great loves in life is music, and he keeps his radio tuned to old rock and seems to know all the words and could play along with his guitar if he had it handy and a few extra arms. His previous jobs have included power line maintenance, commercial fishing, and cement work on top of numerous bar bands. No easy work on that rustically handsome man's resume but he somehow remains true to his company's name. His four children and eight grands no doubt add to his cheerfulness recipe.
Last but not least I had the pleasure of meeting Theresa White, Happy driver overnight and Founder and CEO of The Pan-African Family Empowerment and Land Preservation Network, Inc. (longer names evidently weren't available). Her website (https: pa-fen.org) is well worth checking out as it explains the invaluable work involved in helping financially struggling African American families stay in their homes in the face of daunting taxes and fees. On a personal level, Theresa is delightfully charming, even at 3:00 on a rainy morning.
Happiness may seem elusive. And deservedly so. Like sleep, the harder you chase it the faster it seems to run away. On the other hand, many roads—and people—lead there and best of all, happiness is as contagious as the flu and there are few vaccines on earth that can prevent it.
Nineteenth century American writer Nathaniel Hawthorne had it right: "Happiness is a butterfly, which when pursued, is always just beyond your grasp, but which, if you will sit down quietly, may alight upon you."
Happy trails, everyone.