Beaufort Three-Century Project (B3C) will host two special events in one evening—the wrap up community forum as part of Ancestors to Future Generations:  Look Back, Look Forward Beaufort and an opening reception for the photography exhibition—Hands Across Beaufort.  The events will be held from 5:00 – 8:00 p.m. on Friday, September 10, 2010 in MacLean Hall (Building 12) at the Technical College of the Lowcountry, 921 Ribaut Road, Beaufort.  Both are free and open to the public.
From 5:00 – 6:00 p.m. the lobby of TCL's Building 12 will be transformed into an art gallery featuring the B3C project—
Hands Across Beaufort.
Award winning photographer, Sandy Dimke, spent the first six months of 2010 focusing her camera lens on 100 people's hands…hands making chocolate, delivering meals, graduating from Parris Island, reading, heading shrimp and so much more.  Each photograph has a written description, but the strong visual images tell the story.  After the opening,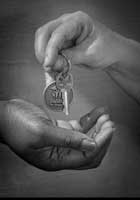 the exhibition will move to the second floor of the Beaufort County Library at 311 Scott Street where it will be on display from September 13 – October 15 during regular library hours, 9:00 a.m. – 8:00 p.m.  Monday –Thursday;  9:00 a.m. – 5:00 p.m.  Friday –Saturday, Closed on Sunday.  Refreshments will be served during the September 10
th
reception.
"For Beaufort's 300th birthday, I wanted to celebrate my adopted town in a unique fashion.  For almost 10 years I have created thousands of photographic images that attest to the natural beauty of the Lowcountry.  That was easy.  This year it was important for me to celebrate the hopes and dreams of the people who make Beaufort beautiful," said Dimke in her artist's statement.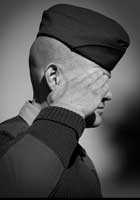 Following the reception, from 6:00 – 8:00 p.m., the final forum in the Look Back, Look Forward initiative will take a slightly different tack than previous events in this series.  The evening will begin with presentations on three separate topics that share the common theme that each represents something that is uniquely Beaufort.  Then, the audience will be asked to contribute information on significant events in Beaufort's history on any topic to the 300-year timeline, followed by a facilitated community discussion on what this means for the future.  "This is the granddaddy of all B3C forums," said project coordinator Deborah Johnson.  "What comes out of this community conversation will frame the vision for the future that the project will presents to the city at the tricentennial in January," said Johnson.
The first presentation will be on the history of Beaufort-Jasper-Hampton Comprehensive Health Services.  Thomas Barnwell, founding Director and Roland Gardner, current Executive Director, will chart the history of this truly best-kept-secret in Beaufort.  "When talking about Comp Health to newcomers to the area, I often ask—where were you in 1969 or 1970 and was a significant portion of your community suffering from poverty, malnutrition, intestinal worms and diseases such as scurvy, pellagra, and others thought to no longer exists in the United States?"  said Johnson.  At that time on Capitol Hill, Beaufort was at the forefront of a national debate on public health, malnutrition, and poverty.  Out of that debate came the founding of what is today known a Beaufort-Jasper-Hampton Comprehensive Health Services.  "What Comp Health has done, and continues to do, to provide health care to all people of the region is truly phenomenal," said Johnson.  "It is one of those entities where you may drive by one of the offices and not think much about it until you get that 'aha' moment and recognize that this is an organization that has dramatically changed Beaufort for the better."
The second presentation will be Boating History – The Heart and Soul of Beaufort. As part of Beaufort Three-Century Project, a ten-member committee of the Beaufort Sail and Power Squadron spent months researching the rich history of boating and boating education in Beaufort.  They will highlight key aspects of this history through a fascinating visual program on boats in Beaufort.  Some of the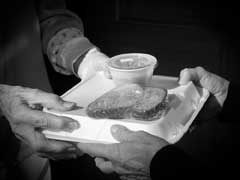 research was displayed on Bay Street during Water Festival and attracted so much attention that the group has now been asked to speak to other organizations along the coast. The Beaufort Sail and Power Squadron is a unit of the United States Power Squadron, a nationwide organization of boating enthusiasts. They are dedicated to providing a safe boating education, social activities and civic services to our community. The Squadron shares common interests in both sail and power boating.  Beaufort's Squadron will celebrate its 50th Anniversary January 14, 2011.
Dance, Teach, Love—The Legacy of Byrne Miller by writer and filmmaker Teresa Bruce will be the final presentation.  Bruce writes, "When I was in my early twenties, I leaped into the strange landscape of the Deep South with a troubled, half-Mexican surfer boyfriend at my side.  It took an octogenarian modern dancer, herself an ex-pat from New York City, to teach me the steps to independence.  Our dance together was part rebellion, part laughter and a grand finale of love."  Byrne Miller brought modern dance to Beaufort with a flair and style like none other.  Bruce will share the story of Byrne Miller Dance Theatre and the role it played in Beaufort's art and cultural history.
Following the presentations, the second half of the program will be audience generated.  Topics and events of significance will be documented and a facilitated forum will focus on the questions:  What is important to remember, preserve, and honor?  What do we value as Beaufortonians?  What do we want Beaufort to be in the future?
This project is sponsored in part by The Humanities Council SC, a program of the National Endowment of the Humanities.
For more information about the Beaufort Three-Century Project call 489-1711; e-mail djohnson@islc.net; or visit www.beaufortthreecentury.org.
Mission: In recognition of the 300th anniversary of the City of Beaufort's charter, the Beaufort Three-Century Project taps our community's cultural memory through a three-year process of exploration, studies, and special events that honor the past to better chart the future, culminating with the tricentennial celebration on January 17, 2011.