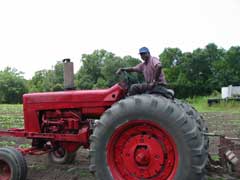 On September 10, Beaufort's local farmers, food artisans and area chefs will join together to create a farm-to-table supper with a twist. "The Farmer's Table" will feature several of Beaufort's finest chefs preparing locally sourced food in support of the Lowcountry Food Bank's Growing Food Locally program. The festivities begin with small bites, bluegrass music and a tour of Habersham Farms, followed by a three-course collaborative supper coordinated by Plums Inc. Executive Chef Jim Spratling. The evening's goal is to raise $15,000 through ticket sales and sponsorship donations, which will provide 50,000 pounds of fresh, local produce to local families, children and elderly in Beaufort County.
The average bite of food an American takes has traveled 1,500 miles from the farm to their table. The result is less nutritious and less environmentally sustainable food, and the money spent supports large, industrial farms across the globe, not the small-scale farmers in our community. The Lowcountry Food Bank's Growing Food Locally Program purchases produce from limited-resourced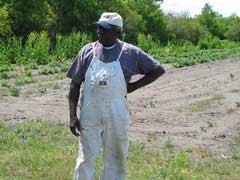 local farmers and distributes it to clients in need. Local community members are fed healthy food and money goes directly to local farmers. Since 2005, the Lowcountry Food Bank has partnered with over 10 farmers in Beaufort and Hampton Counties to distribute over 500,000 pounds of produce to neighbors suffering from hunger and malnutrition.
"The Farmers Table" invites the community to reconnect with the source of their food and honor the farmers, food artisans and chefs who contribute to the area's growing culinary reputation, while highlighting a program that partners with local farmers to directly serve individuals in need.
Individual tickets are on sale for $100 and sponsorships are available. To purchase tickets and for more information, please visit www.lowcountryfoodbank.org or call 843-747-8146 ext. 105.
If You Go
What: The Farmer's Table
Where: Habersham
When: Friday, September 10
6:30pm – Cocktails, Small Bites & Tour of Habersham Farms – 201 Cherokee Farms Road
7:30pm – Supper at Habersham Marketplace Square – 13 Market Street
Who: Participating restaurants include:
Bistro Patois
Saltus River Grill
Plums
Breakwater Restaurant & Bar
Maggie's Pub & Eatery
Panini's Café