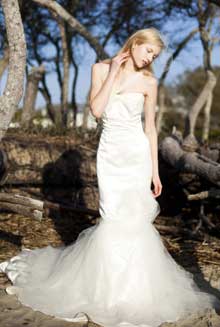 10th Annual Friends of Caroline Hospice Fashion Show raises money . . . and possibly hemlines.
The 10th Annual Friends of Caroline Hospice Fashion Show is just around the corner. Reservations are highly recommended for the popular event, which will be held April 24th from 11:30am-1:30pm at The Shed in Port Royal.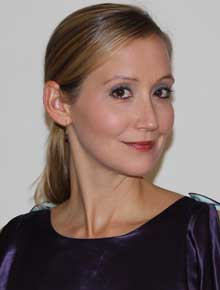 The theme is Emerald Elegance, and committee members assure that this year's show will impress its audience with stylish décor, New York City-inspired presentation and site transformation by Amazing Rentals.
Emerald Elegance committee members include Penny Williams, Cheryl Comes, Amy Pinckney, Laura Trask and Committee Chair, Janet Thompson.
"The Fashion Show has grown exponentially since we started a decade ago. It has become the favorite event of the year for girlfriends to get together and view all of the latest trends," says Thompson.
This year, the fashion show will feature a luncheon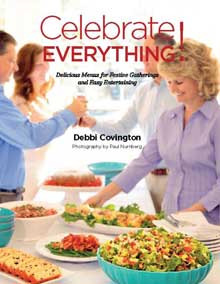 catered by Debbi Covington who will also be signing copies of her book, Celebrate Everything! Proceeds will be donated to Friends of Caroline Hospice. Deanna Bowdish, owner of The Gallery and Fashion Show sweetheart, will announce the fashions and call the live auction. Entertainment will be provided by Music To Go, and the featured designer will be Caroline Baker, owner of Maude Couture in Charleston.
Local retailers participating in the Fashion Show are Bay Street Outfitters, Beaufort Clothing Company, Grayco, Higher Ground, Lulu's Boutique, LuLu Burgess, Nuances, Red Door Thrift Shop, Rossignol's, What's in Store, Sugar Belle's and Sweetgrass Apparel.
Tickets are $55 per person. Tables of ten are $500 per table. Again, limited seating is available, so reservations are recommended. In addition to the Fashion Show and luncheon, event planners have organized a silent auction to raise money for the non-profit, and wine will be available for purchase by the glass and by the bottle. Additionally, valet parking will be offered.
April 24th is Administrative Professional's Day. The Fashion Show is a great way for a business owner to show appreciation to its staff.
For more information and to reserve your tables, please call (843) 525-6257 or email Wendy Pollitzer at wendy@friendsofcarolinehospice.com.